Submitted by

acushing

on Thu, 10/01/2020 - 11:25am
From the President
Jim Tucker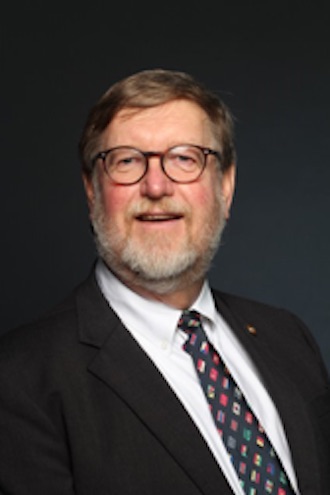 This will be a busy month for your society.  We started the activity year in September will a full slate of remote technical meetings.  Our Field Trip Friday and Continuing Education programs during the summer allowed us to become familiar width how to execute remote presentations and large meetings.  We had some experience with Zoom meetings for the Board and some committee meetings, but not for presentations, so it has been a learning experience, and will continue to be.
Every other year in the autumn, we host the Africa Conference, in alternate years with the Petroleum Exploration Society of Great Britain (PESGB).  This event has drawn several hundred attendees in some past years for the in-person events, and has developed over almost two decades of HGS involvement into the premier geoscience event covering the entire African continent.  This year it will definitely look differently, although the solid technical content will be there.  Several months ago we decided to be virtual, and since often attendees will travel from the Eastern Hemisphere to attend, will have presentations five Thursday mornings (Houston time) so the event may have attendees from several time zones east of Houston, later in their afternoon.  We are able to offer this content-rich event at an attractive price, for all five sessions or by individual sessions.  If you are interested in the region, check the HGS website for the program for talks of possible interest.
The several technical presentations in September went well, and we have the techniques set for conducting these talks remotely, including a question and answer period after the talks.  We do not anticipate any in-person events through the remainder of 2020, and hope that we can resume meetings safely sometime next year.  But we will not have in-person meetings until we are sure that we can do it safely.  Unfortunately, that goes for our several social events throughout the year, which by their nature, involve socializing.  We are thinking of ways to have safe sessions, but they will not be before sometime in the Spring of 2021.  We are planning for one continuing education program in the first quarter or 2021, and we are planning on it being virtual, although there is plenty of time for it to change to in-person, if conditions allow.  And although it is fully-subscribed, with a waiting list, the biennial Grand Canyon Raft Trip, moved from last June to next June, we all hope it can go as planned.  If you have not been on this trip, ask anyone who has been on it, and they will convince you it is a trip you have to take at least once.
October begins with the AAPG ACE annual meeting, the CGAGS annual Geogulf meeting, and the SPE-GCS mid career Hiring Event, so many of us have a busy week in store, in addition to the Africa Conference.  Plenty of opportunities for professional development, and hopefully, some (remote) socializing with colleagues.
So, your society is off to a good start this challenging year.  Last month I mentioned my effort to call at least one colleague I have not kept up with each day.  It's a good week if I talk to one or two, but we enjoy catching up, and it's good to maintain my network.  Try it and I'll bet it brightens up your day.
Be safe and volunteer for something this month.
Jim Tucker