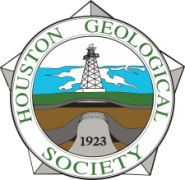 The Houston Geological Society supports two Foundations that give money to geoscience students to help pay for their education.
The HGS Undergraduate Foundation Fund and the W.L. Calvert Memorial Scholarship Fund. The HGS also acknowledges the awardee of the Maby Scholarship on behalf of the Maby family. 
The Awards are given out each year in February or March in a special HGS dinner event. Student awardees, their parents, friends, and professors attend the dinner meeting.