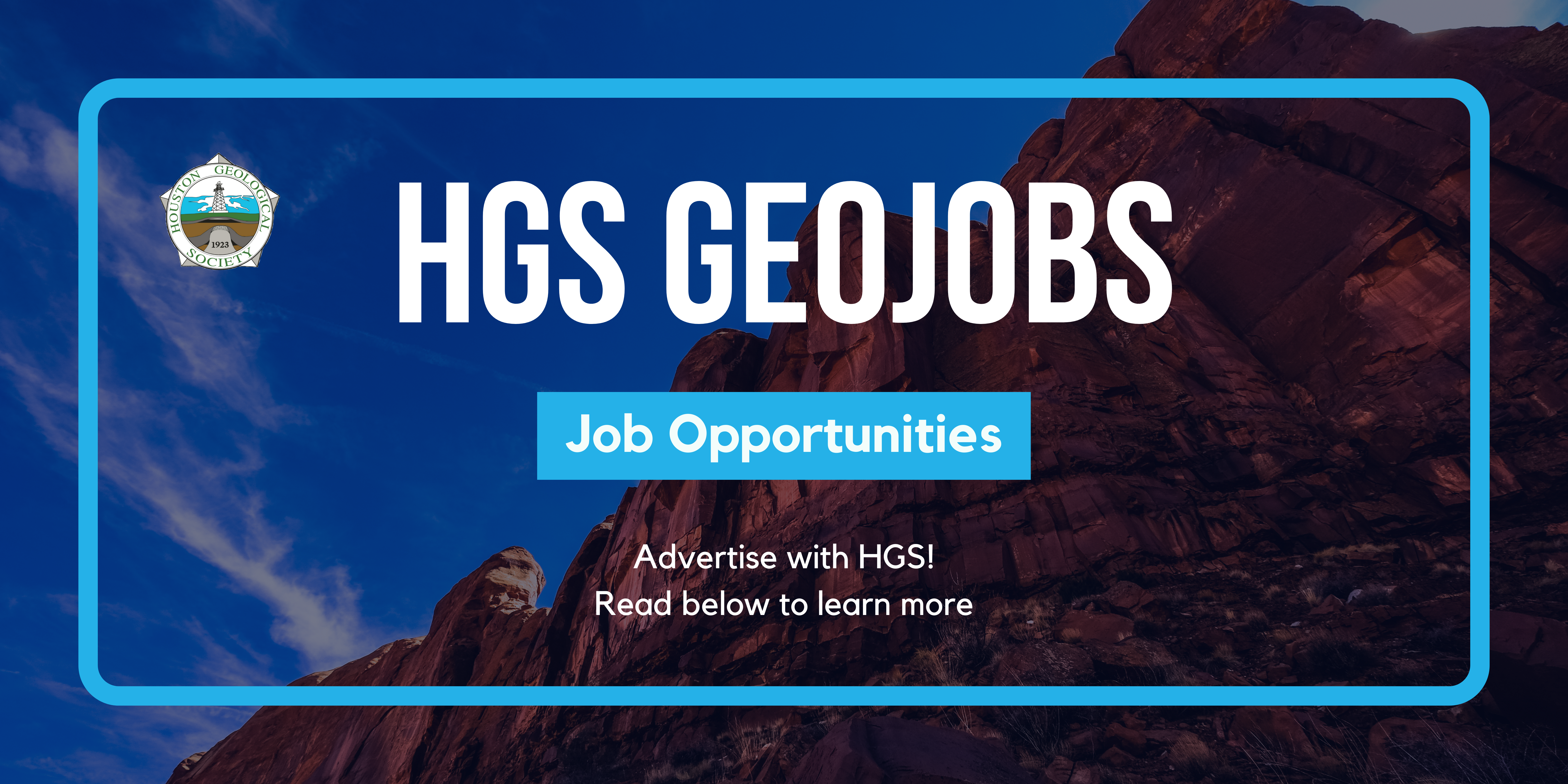 The Houston Geological Society Geo-Jobs section provides:
Employment opportunities

A variety of employment information to interested HGS members and the geological/geophysical community at large

Links to other potential employment opportunity sites
Cost
15 days: $50.00 per ad
30 days: $100.00 per ad
If you are interested in placing an ad, please contact the HGS office at 713.463.9476 or email us at office@hgs.org
*The HGS reserves the right to reject job postings that are not likely to be of interest to our members.*
Current Employment Opportunities
Position | Company or Association
Summary
Please provide a bried summary of the job description. You may also note any deadlines in the summary. If you have a link to the job posting on your company website, please include that as well. Your company's logo will be listed above the position title (where the HGS logo is on this page).