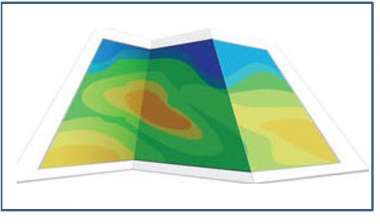 HGS is now offering web space for
members to post prospects for sale.
Post one prospect teaser on the HGS website for $250/month.
As a special introductory offer, if you are one of the first 5 prospects listed,
you get six full months FREE!
*This offer is on a first come, first serve basis. Only one offer per person, please. 
Information and interpretations featured in each Prospect Corner listing come from the generating entity and may contain forward-looking statements as that term is defined in applicable securities law. Companies make predictions in good faith based on assumptions that they believe to be reasonable.  However, oil and gas exploration, production, and investment are extremely speculative, and actual results could differ materially from those predicted in forward-looking statements due to a variety of reasons, including:
• acquisition and investment risks;
• the uncertainty of estimates of natural gas &
oil reserves and production rates;
• inherent hazards and risks associated with
the Company's assets;
• drilling risks;
• completion risks
• compliance with environmental & other
governmental regulations;
• the competitive nature of the Company's industry;
• weather risks and other natural disasters;
Networking Benefit
*All users of the Houston Geological Society website recognize that ALL STANDARD DISCLAIMERS APPLY and ANY AND ALL SELLER RIGHTS ARE RETAINED.  The Houston Geological Society makes no claim to the suitability, accuracy, or validity of the information presented, and does not warrant any future results from business decisions made by the generating entity or their investors.*