HGS - Houston Geological Society
Upcoming Events
The HGS Office will be closed Friday, April 7 in observance of the spring holiday. We will resume normal business hours on Monday, April 10. Have...
The HGS Office will email certificates of continuing education for 1.5 professional development credit hours to attendees after the event.
Recent Blog Posts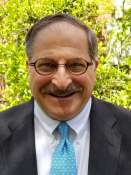 Greetings fellow geoscientists and HGS Members! We continue to build membership, improve attendance/participation in events, and we are making good progress toward financial sustainability.Multiple in-person eventsA quick lookback at attendance of the in-person February events...
Membership in the HGS has been shrinking for the past number of years. From well over 3,300 back in 2017 (2800+ active and emeritus), we are down to a less than half that total number and below 1050 active and emeritus. Student membership has fallen from 400+ to less than 200. These...
---