Submitted by

acushing

on Mon, 05/03/2021 - 10:49am
Still lots left to explore.
This month has been busy with a visit to Galveston for the Nao Santa Maria tall ship and camping at Mission Tejas State Park and Bovay Scout Ranch.
Each of them promote a sense of adventure that all good geologists can relate too - I've yet to meet a geologist who does not enjoy exploring a new outcrop or discovering a new play that needs to be drilled. 
Currently docked in Galveston, the Nao Santa Maria is a replica of the flagship used by Christopher Columbus on his first voyage across the Atlantic Ocean in 1492.  Originating out of Santona, Cantabria, home of the limestone ridges mentioned in the HGS Bulletin October issue – the Santa Maria made its way to the new world only for, as one story suggest, it to become grounded on an unexpected sand bar off the coast of modern day Haiti.
Mission Tejas is a 660- acre state park located on the northern tip of Davey Crockett National Forrest.  Although the exact location of the original Mission Tejas remains unknown, the park contains a replica of the original church built back in the late 1600's, representing the first Spanish settlement in East Texas.  The settlement lasted three years before the Spanish headed onto San Antonio.
The last installment comes in the teaching for tomorrow, with a camp out at Bovay Scout Ranch.  Here the Scouts can learn all sorts of activities ready for their own adventures, with nature, energy, ecology and conservation programs all available, all without the need for a video-conference call.   
If you're ready for some new reading material this summer, I fully recommend Bill Bryson and his book 'A Short History of Nearly Everything'.  It's an excellent read, with the section discussing the French Geodesic Mission to Peru-Ecuador particularly inspiring for any explorer.  Taking place nearly 300 years ago, the team (including Pierre Bouguer of the Bouguer anomaly amongst others) set about measuring the length of a degree at the equator through the most difficult of terrane anyone could imagine.
Keep well, see you soon,
Ceri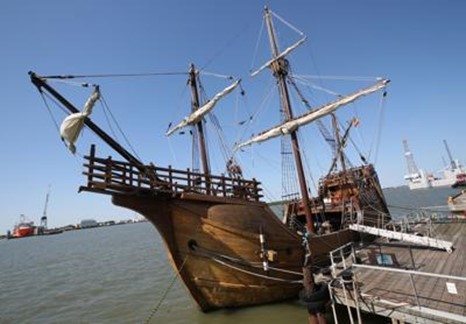 Nao Santa Maria – recently docked in Galveston.  Ocean Star Offshore Drilling Rig Museum in the background.  Picture taken from www.galvnews.com.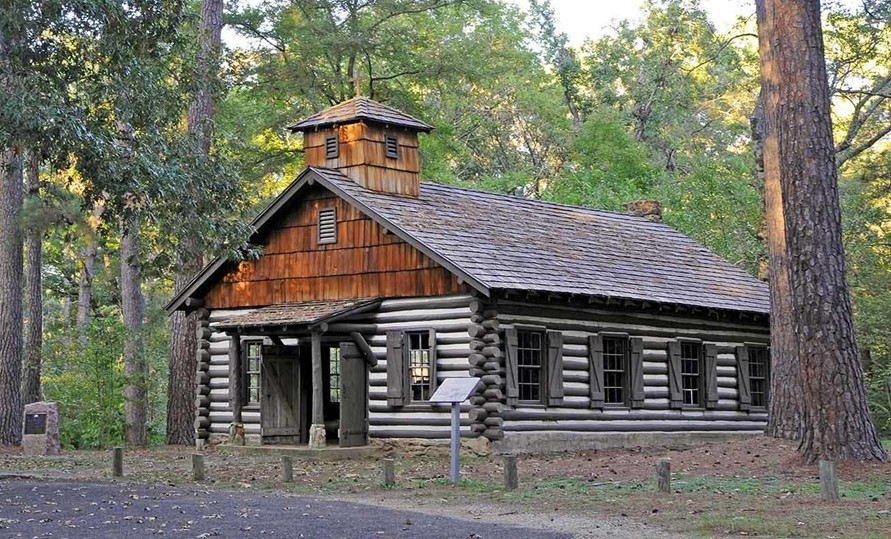 Replica of Mission Tejas, built by the Civilian Conservation Corps circa 1935.  Photo taken from www.hipcamp.com.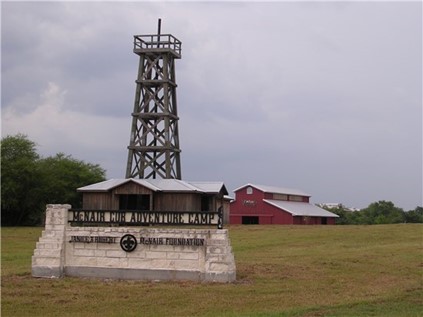 Marathon Oil Company Oil Derrick at Camp Bovay.  Picture taken from www.samhoustonbsa.org.