Walter Victor Boyle
1931-2020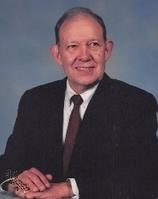 Walter Victor Boyle, 89, passed away Friday, December 18, 2020.
Walt was born July 23, 1931, to Wilma and Walter Jacob Boyle and grew up in San Antonio, Texas, where he graduated from Thomas Jefferson High School in 1949. He then attended Trinity University, San Antonio, before transferring to the University of Texas, Austin, where he graduated with honors with a B.S ('54) and M.A. ('55) in Geology. While at UT, he taught Freshman Geology Lab. He joined Shell Oil Company and spent most of his career in New Mexico, Colorado, and Texas. After retiring in the early 90's Walt enjoyed many activities, but especially traveling.

He is survived by his wife of 48 years, Vada Adams Boyle, sister, Marilyn Gray Killinger and sister-in-law, Linda Adams Taylor and their families including several nieces and nephews and great nieces and nephews, also cousins and many friends.
Summarized from the Houston Chronicle's Life Tributes section published on January 3, 2021.