Roger W. Simmons
1926-2020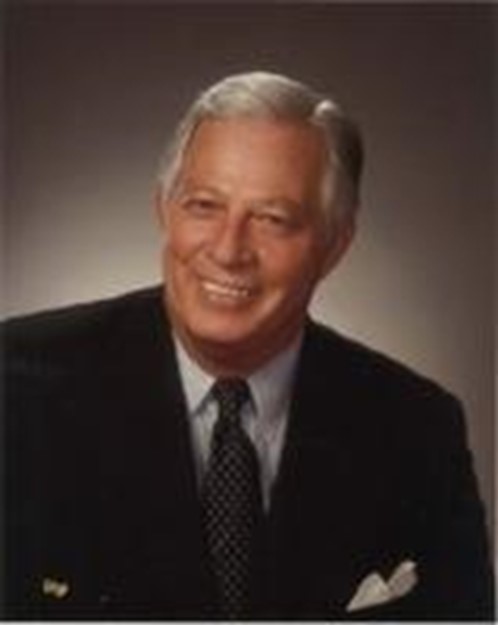 Roger Williams Simmons, age 94, was called to Heaven on Monday, the 14th of December, 2020. Roger was born on the 9th of December, 1926 in Baton Rouge, LA. When Roger was five, his family moved to Houston. As a member of the Greatest Generation, and upon graduation from Lamar High School in 1944, he immediately volunteered to serve in the United States Army, where he would be commissioned as a First Lieutenant at the age of 18. After the service, Roger later graduated with a Bachelor of Science in Geology from the University of Houston. For many years, Roger worked as a geologist and later as a realtor.
Roger was a man who never had a bad day in his life, who constantly smiled, told big stories, handed out compliments and generally carried on! Indeed, nothing captured Roger's zest for life more than his standard response whenever you asked how he was doing - "REMARKABLY WELL!". He was a long-time member of the Petroleum Club of Houston where he loved dancing with the love of his life, Nancy. Additionally, some of their favorite times were hosting dinner parties and cruising the world with longtime friends. Of course, his greatest joy of all was his beloved children and grandchildren, whom he proudly called his "tomorrow's"!
Roger is preceded in death by his father Benjamin Simmons and mother Robbie, and his granddaughter Payton. Roger is survived by his devoted wife of 51 years, Nancy, and their daughter Nancy Marie Sweeney (Jason) and his son Kirby (Jean Anne); grandchildren Kirby Nicole (Mike), Mason, Cade, Ben and Charlotte; great grandchildren Kyler, Grayson and Copper, along with so many loyal friends. The family wants to thank his caregivers Katina Bailey, Noreen Shaw, Ruth Smith, & Wanda White.
Summarized from the Sunday December 21, 2020 Life Tributes section of the Houston Chronicle.