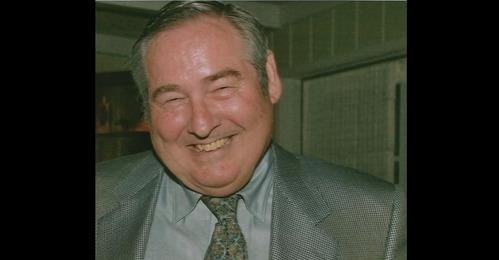 Gar Charles Willis
1936-2022
Gar Willis passed away Monday the 4th of April 2022. He was born in San Diego California to Charles Anton Willis and Louise Adelaide Irwin. Gar graduated from San Diego High School and went on for his Bachelor of Arts Degree from San Diego State University, 1954, with a degree in Geology. Following his undergraduate degree Gar moved to Northern California. He graduated from The University of California Berkley with a Master of Arts in Geology,1962. While at Berkley he was an Intern for Shell Oil Company, where during summer months, he was a field geologist on the North Slope of Alaska.
Following gradation Gar was hired as a staff geologist by Shell Oil and was moved in 1962 to Corpus Christi Texas, where he developed prospects and analyzed geo-pressuring in South Texas. In 1965 he developed seismic prospect mapping to determine economic potential in areas of the Texas Offshore. In 1968 he was assigned to Shell's head office in Houston and worked with a special study group investigating structural evaluation of Nevada and Utah with eventually lead to a active exploration by Shell. He was responsible for increasing Shell's interest and activity in Montana, Wyoming, and Utah. Between 1972 and 1975 he was involved in Basin evaluations on the African Continent and Shelf Areas of the Mediterranean Sea. Following his work at Shell he helped establish an independent company, Pond Oreille Oil and Gas, where he was Chief Geologist, advising upper management on areas of exploration and generating prospects in South Texas and Southwest Louisiana. Following Pend Oreille, he co-founded Realm Resources Inc. where he served as Vice-President of Exploration.
Following his experience at Realm Gar worked as a consultant for Forney and McCombs where his interest was South Texas developing at least 6 prospective areas that were drilled. Gar worked as a Consultant for Cabot Oil and Gas,1998-204,where he and his geophysicist partner, Don Frye, made a substantial discovery for the company in South Louisiana. Gar and his partner moved on to Palace Exploration in 2004-2007 and have consulted for Magnum Producing ever since, 2007–2022. Gar joined the Houston Geological Society on June 30, 2008.
In 1967, Gar met and married Judith Ann Eans in Houston and was then quickly transferred to Farmington New Mexico.as part of Shell's investigation of Utah. Shortly thereafter he and a small team were moved to Western Canada to determine possibilities for drilling. During that time their first born, Charles Gregory Willis was born in 1971. After returning to Houston and after several years their youngest, James Derek Willis was born in 1974. Gar and Judy were divorced in 1984. Gar married Carol Sims Vaughan in1988 combining their two families which included Carol's son, Geoffrey Scott Vaughan.
Gar was delighted with travel and loved good food and wine. The family and extended family holidayed in the US, Europe and some South American Countries. Gar particularly loved travel to his and Carol's 2nd home in La Jolla, California. He could finally go back to his beloved Pacific Ocean three or four times a year!
Gar is survived by his wife Carol Vaughan Willis, son Charles Gregory Willis and husband Jim Wilson, stepson Geoffrey Scott Vaughan, daughter-in law, Tiffany Lea Willis and grandson, Brayden James Willis. James Derek Willis, his son,was previously deceased in 2021.
Summarized from the Life Tributes Section of the Houston Chronicle on April 10, 2022.