"Earth as Inspiration"
2018 Earth Science Celebration at the Houston Museum of Natural Science
Saturday, October 13, 2018, 11:00 am- 3:00 pm

• Held annually at the Houston Museum of Natural Science
• Hands-on activities and demonstrations in the Glassell Hall, Wiess Energy Hall and Morian Hall of Paleontology
• Special pricing for the event:
     o $3.50 for K-12 Students
     o $3.50 for College Students, Teachers, Professors with valid school/college ID
     o Pick up a voucher at the Grand Hall Entrance table before you purchase a ticket
     o Teachers:  2018 ESW Toolkits free with valid school ID
     o No need to register for the event ahead of time
-------------------------------------------------------------------------------------------------------------------------------------------------

8th Annual Energy Day Houston
Saturday, October 20, 2018, 11:00 am- 4:00 pm
Sam Houston Park
Education for the Energy City
• FREE, Family Friendly Festival
• Science, Energy, Technology, Innovation, & Conservation
• Music, Fun Events, Prizes, Food, & Games
More information can be found at www.energydayfestival.org
--------------------------------------------------------------------------------------------------------------------------------------------------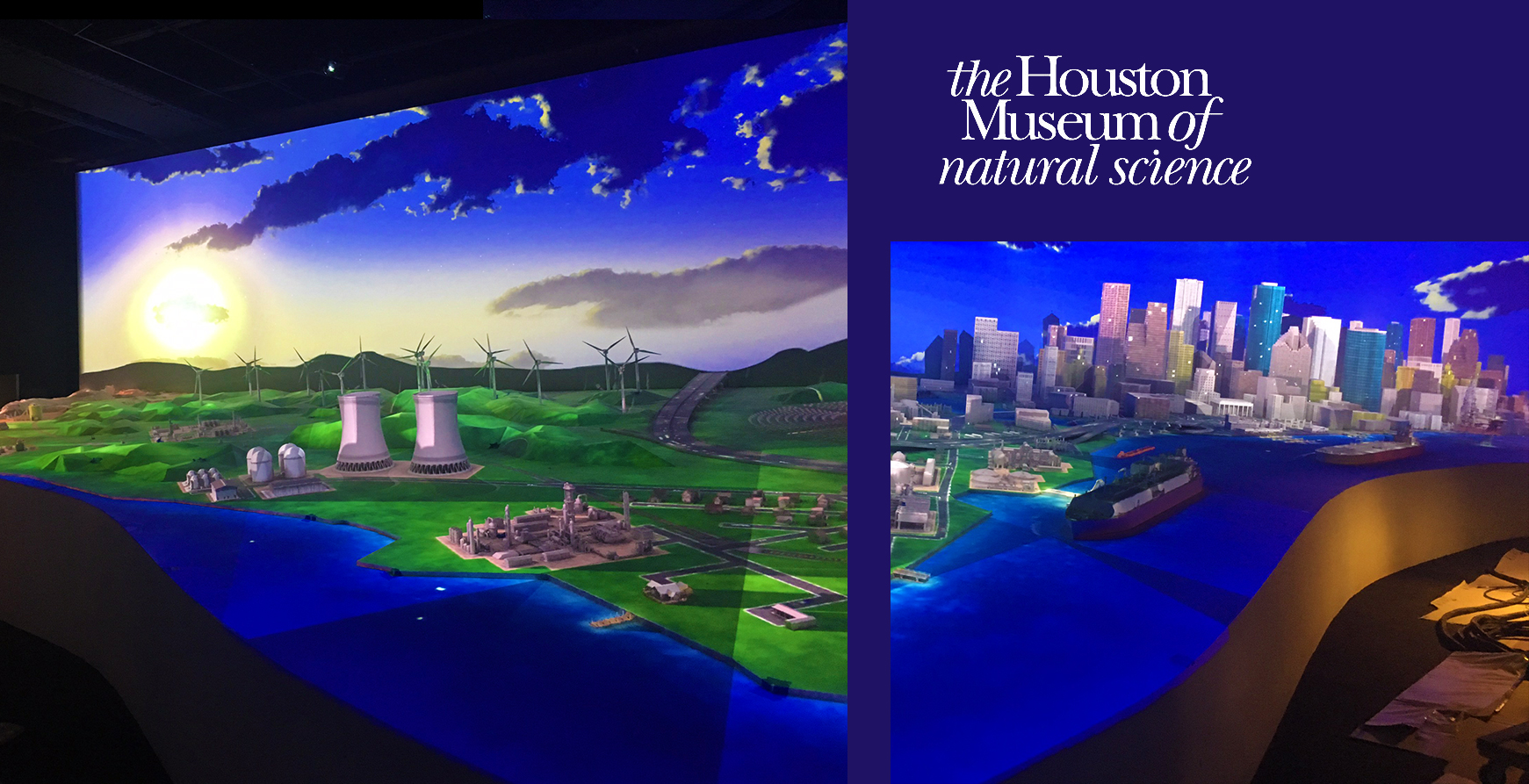 2018 ESW Field Trip- Wiess Energy Hall at the Houston Museum of Natural Science
4th Floor Duncan Family Wing
Sunday, October 21, 2018 (please arrive between 12:00- 3:00 pm)
*Special pricing for the event:  $3.50 College students, professors and teachers with valid school/college ID; K-12
*Visit the HGS Earth Science Week table in the HMNS's Grand Hall to get a voucher for this special price.
Step onto the Wiess Energy Hall drill floor to start your indoor fieldtrip adventure.  Journey from the Big Bang to the Houston of the future.
Learn about all the kinds of energy – hydrocarbon exploration and production, transport, refining, new sources of energy, power generation and careers of the future.
Meet Energy experts:  Learn about all kinds  of energy:                                                                                    
• Exploration and production
• Transport  
• Refining
• New sources of energy
• Power generation
• Careers in the future  
 
Rides too! Go down to the age of the dinosaurs in the Geovator.  Get miniaturized and travel through shale formations to find out what fracking really is.
Preparation: No sunscreen or bug repellent required. Bring your curiosity. 
Sponsored by the Houston Geological Society and the Houston Museum of Natural Science
--------------------------------------------------------------------------------------------------------------------------------------------------
Mission
Earth Science Week promotes understanding and appreciation of the value of Earth Science research and its appreciation and relevance to our daily lives.  The Houston Geological Society is honored to join in this celebration that is organized nationally by AGI each year.
Objectives
• To engage students in discovering the Earth sciences.
• To remind people that Earth science is all around us.
• To encourage Earth stewardship through understanding.
• To motivate geoscientists to share their knowledge and enthusiasm about the Earth.

Volunteer
This event provides a lot of opportunities for our membership to give back to the community and share our passion for science.   If you would like to take part, please contact the Earth Science Committee Chair Sharon Choens.
--------------------------------------------------------------------------------------------------------------------------------------------------
2017 Field Trip Downloads:
Panther Creek Field Guide
Directions to Panther Creek Field Trip
Student 2-page Field Guide
Field Activity Risk Hazard
Field Trip Waiver
20 page Student version - Panther Creek Guide
General version - Panther Creek Guide
2015 Field Trip Downloads:
HGS 2015 Salt Dome Field Trip Poster
HGS 2015 Sea Level Field Trip Poster
McFaddin Beach Trip Information
--------------------------------------------------------------------------------------------------------------------------------------------------
Earth Science Week: Art, Essay, and Multimedia Contest
  more information can be found at   http://www.earthsciweek.org/contests