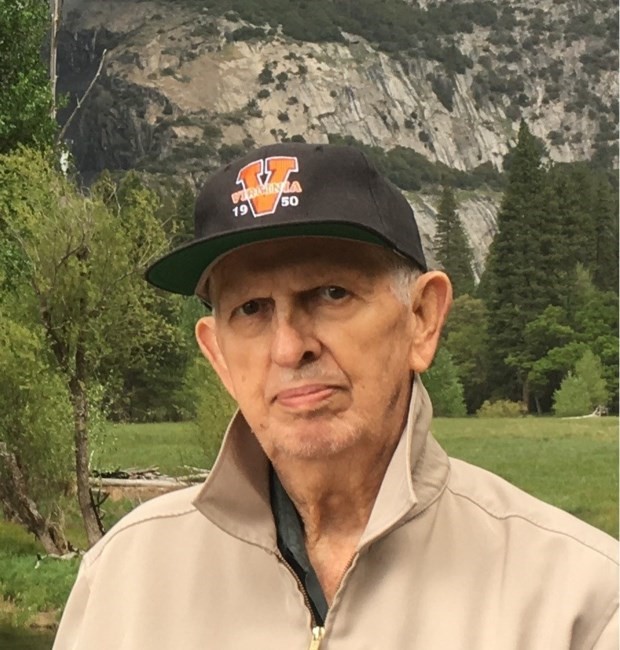 Charles E Revilla
JULY 6, 1926 – SEPTEMBER 27, 2021

Charles Edward Revilla, a long time HGS Member and volunteer, passed away from complications of break-through COVID-19 on September 27, 2021, in Houston, Texas. He was on the HGS Bulletin Committee and did editing from 1990-2015. Charles received the HGS President's Award (2007); Chairman's Award (2015); and Distinguished Service Award (2017).
Born late on a stormy summer day (July 6, 1926) in the tiny coal mining town of Imboden, Virginia, to Grace Payne and Ramon Revilla, Charlie carried his Appalachian roots with him throughout his life. Although his early aspiration to follow in the footsteps of Fred Astaire did not work out, he was able to perform his second-grade tap routine well into his 80s, making it his signature farewell gesture. Charlie joined the U.S. Navy in 1944 and loved being a seaman, even volunteering to observe the Atomic Bomb tests in Bikini Atoll. After the war, he proudly attended the University of Virginia, graduating Phi Beta Kappa in 1952 with a master's degree in Geology. His career in petroleum geology brought foreign travel, exploration, and residency. Some of his most cherished friendships were made in Peru and Argentina. In 1966, he married Erna Müller, from Santa Fe, Argentina, who happily joined his peripatetic life. Their son Paul and daughter Bettina were both born in London and the family lived on five continents and eight countries. In 1978, they moved to Houston, Texas, where they remained.
After retirement, Charlie continued to be active, especially with the Houston Geological Society and Greenhouse Community Church. He kept up with family and a host of friends from his travels and spent an entire month every year writing Christmas letters to stay connected with people flung across the world.
He was preceded in death by his beloved wife of 50 years, Erna, and his nine siblings. He is survived by his son, Paul (Laura), daughter Bettina, grandsons Patrick Revilla and Graham Revilla, sister-in-law Ruth Revilla, a host of beloved nieces and nephews, a wide extended family in Argentina and the U.S., and 80 treasured photo albums documenting a life well-lived.