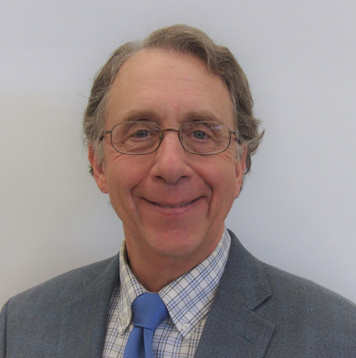 Bill DeMis
I am honored to stand for the position of Director at the HGS. I will bring all of my business experience to the Executive Board to make the HGS economically profitable, scientifically relevant, and fun for our members. I have had executive experience across a broad range of companies that range from small independents to "big oil" to investment banking. I have held the positions of Exploration Manager at Marathon Oil Company ("big oil"), Exploration Vice President at Roxanna Oil Company (local Houston independent), and most recently, as Senior Vice President and Chief Geologist at Goldman Sachs in investment banking here in Houston.
I understand the issue facing all of our independent members as well as those who work for major oil companies. The critical strength I can bring to the HGS is a strong understanding the financial challenges we face as a professional society.
I currently run my own consulting company. I am working on getting funding for two different start-up companies; one company is situation in the US onshore Gulf of Mexico, and other is situated in Bulgaria. I like to look at deals and generate prospects. I still know how to slip well logs. I am also a visiting lecturer at The Jackson School of Geosciences at The University of Texas at Austin.
As a member of HGS, I actively participated in the continuing education committee, by chairing classes, inviting speakers, and I have taught a class. I have given several talks at the HGS on the Haynesville shale play, the Eagle Ford, and on the relationship of the US dollar to Oil Prices and OPEC policy. In 2021, I was awarded the dedicated Service Award from the AAPG. In 2000, I received the Dedicated Service Award from the West Texas Geological Society. In 1996 and 2000, I won the "best paper" at the AAPG National Conventions for my work on the effects of US dollar exchange rates on OPEC price policy. In 1993, I won a "best paper award" from the GCAGS for my work on production-controlling carbonate stratigraphy of the Smackover.
I am a member of HGS, WTGS,  RMAG, and SIPES. I am AAPG Charles Taylor Fellow.  I am also an AAPG foundation trustee associate. My LinkedIn page has links to some of my talks.
Professional Experience
2017 – Present   President, Rochelle Court, LLC
2016 – 2017    Senior Vice President and Chief Geologist, Goldman Sachs
2009 – 2016   Senior Consulting Geologist, Southwestern Energy
2007 – 2008   Vice President, Roxanna Oil Company
1987 – 2007   Marathon Oil Company
1983 – 1987   Pennzoil Company Exploration
Awards
Distinguished Service Award, American Association of Petroleum Geologists, April 2021
Keynote Speaker - AAPG Playmakers Forum, Midland, Texas, February, 2017 with Dr. Charles Sternbach
Certificate of Merit – AAPG, June, 2016

AAPG Charles Taylor Fellow Society – Inducted January, 2014
    
AAPG Playmaker Forum - Invited Speaker, January, 2014 - "By-Passed Pays and Plays"
Southwestern Energy President's Award for Exceptional Creativity – October, 2011
  
Best Presentation Award – RMAG conference, September, 2008
  
Certificate of Merit – AAPG, June, 2006
  
Achieving Company Excellence (ACE) Award - Marathon Oil Company, Dec., 2006, Granite Wash discovery
 
Dedicated Service Award - West Texas Geological Society, May, 2001
         
Best Paper Award - AAPG National Convention, April, 2000, AAPG-Energy Mineral Division
 
ACE Award - Marathon Oil Company, Dec., 1997, Travis Canyon discovery
  
Best Paper Award - AAPG National Convention, May, 1996, AAPG-Division of Professional Affairs
  
ACE Award - Marathon Oil Company, Sept., 1995. Indian Basin Field re-development
  
Best Paper Award - GAGS Annual Convention, 1993
 
Individual Achievement Award - Marathon Oil Company, August, 1992. Smackover discoveries.
  
Honorable Mention - Rocky Mtn. Assoc. of Geologists, 1988. Friday Luncheon Speaker
Best Speaker Award – The University of Texas at Austin, 1982, "Geology of Hell's Half Acre, Brewster County, Texas" (Thesis Defense presentation)