Submitted by

cheryldesforges

on Wed, 09/05/2018 - 12:00am
What we did this summer…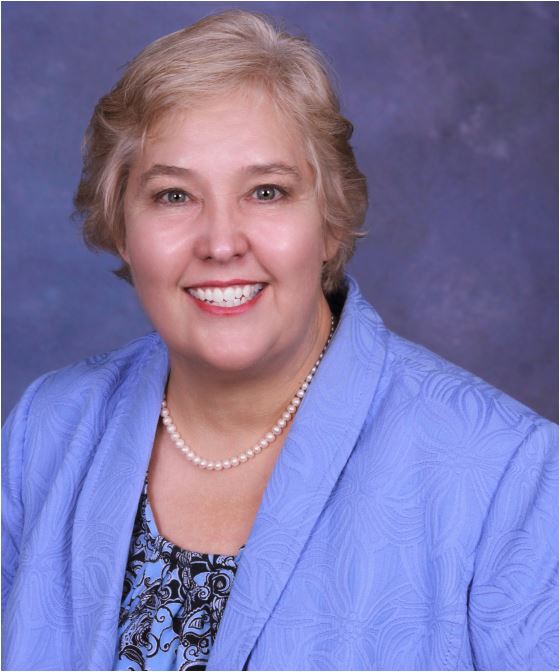 Welcome back to a new year of the HGS Bulletin after the summer break!  In case you're wondering why I am saying this in September, you will remember from paying your dues that our fiscal year is from July 1 to the end of the next June and our Bulletin takes a break while we change editors.  Usually, summer is a fairly slow period for HGS, but this year seems to have been a little busier than most. 
The Continuing Education Committee continued the HGS community outreach effort to educate the general public about the causes of flooding in our area and the proactive actions people can consider when considering the purchase of a property.  Thanks especially to Dr. Bill Dupre and Thom Tucker for arranging and presenting two more after work, free, public, community outreach education sessions, which were customized to the area of the presentation:
• "Buffalo Bayou Area Flooding and Floodplains in the Houston Area: Past, Present, and Future" on August 17 at the Walnut Bend Recreation Center,  and
• "Kingwood Area Flooding and Floodplains in the Houston Area: Past, Present, and Future" on August 24 at the Kingwood Community Center.
Earlier in the month on August 2, everyone was blindsided by the Texas Sunset Advisory Commission's Staff (hereafter Sunset) recommendation to abolish the Texas Board of Profession Geoscientists (TPBG), by the sunset agency expiration process.  This would end Texas licensing of Geologists, Geophysicists, and Soil Scientists.   I've tried to bring everyone up to speed on this issue by the 3 email blasts over the past weeks.  That action would directly affect 528 (17%) HGS Members, mostly those practicing in the Environmental and Engineering Geology areas, as I mentioned in my August 30 email.  Those areas currently require work be sealed by a licensed geoscientist.  
All oil and gas geoscientists are exempt from licensing in the practice their profession, so they're not directly affected.  But if they work for production companies, their companies are affected, and the general public is affected.  Geoscientists licensed by TBPG play an essential role in the safe and environmentally-responsible development of oil and natural gas in Texas as well as many other economically-important activities, such as construction and geotechnical engineering, developing and managing the state's water resources, and engaging in environmental assessment and remediation projects.  TBPG's licensing process provides both regulators and the public the assurance that licensees meet a suitable standard of competence, capability, and ethical behavior for the important work with which they are entrusted.  Licensed geoscientists directly support Texas economic growth and public well-being.  The need for licensed professional will not go away if Texas abolishes the TBPG, and geoscience licensing.  It will just ensure that only geoscientists licensed by other states will receive work in Texas in the areas that protect the public health, safety, welfare, and the state's natural resources.
Because of the importance of this issue, my past 3 weeks - as well as the time of other HGS members, especially Henry Wise and Matthew Cowan, but others – have been consumed in conference calls and meetings with a group of geoscientists from across Texas to devise and implement a plan to convince the Sunset Advisory Commission to reverse their recommendation and keep the TBPG.  That interim effort culminated on August 30 with a Sunset Advisory Commission Hearing in Austin.  There were 28 oral testimonies of which only one non-geoscientist lawyer was in favor of keeping the recommendation to abolish the TBPG.  The testimony and all the written comments will now be reviewed and considered by the Sunset Advisory Commission for their final recommendation to the Legislature, which will be announced on November 14 or 15.  I wish I could say all the work was over, but it won't be over until next spring when the Legislature meets.  Since the TBPG is up for Sunset, the 2001 Texas Geoscience Practice Act (Texas Occupations Code Chapter 1002) which authorized the establishment of the Texas Board of Professional Geoscientists (TBPG) (http://tbpg.state.tx.us/tbpg/statute/) needs to be re-authorized.  HGS has a front row seat and participation in civics in action.  I will continue to keep all of HGS informed of what's going on in the process, so even those of you who aren't affected can see the process. 
Even though I knew HGS is composed of a diverse group of geoscientists, the Sunset issue has really emphasized how important all our specialties and our experience are to the civilization we inhabit.  As the year progresses, I will try to highlight as many of these niches as possible.  So, please contact me if you want to be highlighted and tell your professional story.