Submitted by

cheryldesforges

on Tue, 10/02/2018 - 8:54am
HGS – the Elephant in the Room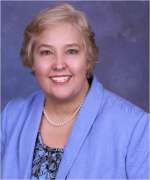 Hopefully, you all know HGS is the largest local Geological Society in the world, even with our currently diminished 3200 members. We are the "elephant in the room" when it comes to local societies!
But we can only estimate by inference the percentage of all geologists in the Houston area belong to HGS.
American Geosciences Institute (AGI) says there are 54,226 geoscience employees in the State of Texas, not including federal employees or self-employed (https://www.americangeosciences.org/policy/factsheet/states).
The Texas Board of Professional Geoscientists (TBPG) says there are 4,065 licensed geoscientists in the State of Texas.
By my inspection of the TBPG list based on zip codes indicates there are 1,011 licensed geoscientists in the greater Houston area. This is 25% of the total licensed geoscientists in the State.
If that same percentage, 25%, is similar for the AGI total, there would be at least 13,556 geoscientists in the Greater Houston area. But because of the strong oil and gas presence, I suggest there may be more geoscientists in the Houston area.
All of a sudden, our "elephant in the room" looks more like the pygmy elephant in the room.
So, we HGS members need to ask ourselves, "Why don't many more geoscientists in the Houston area join our organization?" After all, we're already a very diverse group of geoscientists who ply our geoscience trade in a myriad of industries and subspecialties. Our members provide professional, scientific and technical services in oil and gas and other minerals, environmental, engineering geology, space science, academia, fundamental research, and many service areas, to name a few. And as one of our members, Mike Erpenbeck, once said, "I needed to join HGS, because where else can you get together with a group of other geoscientists and discuss what you love – geology!"
Possibly one reason we don't attract more local members is HGS is geographically challenged, because, even though our membership is located worldwide, most of our membership is widely distributed around the counties that are the Greater Houston metropolitan area. Harris County alone is 1,777 square miles. Historically, HGS membership was largely focused around downtown Houston. But over the years, even though our populations have primarily extended westward towards Katy and northward towards the Woodlands, we are still widely distributed (see attached map, complements of Tami Shannon). HGS has continued to adapt to these ever changing geographic distributions of our membership by having meetings, short courses, and other events spread around the greater Houston area. Events to keep our professional skills current include short courses, field trips, conferences, and of course our meetings – General Lunch and Dinner, International Explorationists, North American Explorationists, Northsiders, Environmental & Engineering Geology. We care about our community by participating in many activities – Science and Engineering Fair, Earth Science Week, Museum of Natural Science, and Educational Outreach. But geologists like to have fun. So we have many social events, including the Golf Tournament, the Saltwater Fishing Tournament, the Tennis Tournament, the Skeet Shoot, Outcrop Family Campout and of course our annual spring Shrimp Peel social event. We are now planning to take another step to serve our general membership and increase our membership by having a fall member and new member invitation social event. In particular we are planning ROCKTOBERFEST on October 20th at Watson's House of Ale micro-brewery in west Houston (https://www.hgs.org/civicrm/event/info?id=2048), as well as possibly one in The Woodlands. Please join us and invite all your friends and colleagues.
I hope you will find many events to join that are close to where you live and work. But of central importance to all of our events is the benefit of NETWORKING! Networking is one of those things that more is better. So, I'm challenging all HGS members to reach out to your colleagues and tell them about the services and values HGS provides, and invite them to events, and to join HGS. Personal invitations are the best way to get others involved. At $30/year dues which generally provides member discounts for events, HGS is the best professional value a geoscientist can have!