Submitted by

cheryldesforges

on Thu, 01/03/2019 - 7:49am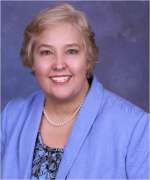 HGS Volunteer Days - Community Service Projects that Promote Geology
  Volunteering is in the genetic makeup of HGS members. After all, HGS is a volunteer-driven organization that would not exist in its current form without volunteers. But volunteering for internal HGS functions is only one category of our member's volunteer efforts. Another important volunteer category involves community service projects that help expose the general public to geologists and Geoscience. Those projects often have the most enduring impact to promote our discipline.

Over time there have been many community service work days participated in by HGS. But one such community service project that's becoming an annual event is the Work Day at the YMCA Camp Cullen in Trinity, Texas on Lake Livingston. Last year the Neogeos spear-headed the workday, where they worked on the Geological Discovery Zone at the Camp, which is a geology lab with age-appropriate activities designed to pique the interest of children in geology. Those activities include gold panning, fossil hunting, and other activities. Thanks to Camp Cullen, over 2,000 kids learn a bit of geology each year. Last Spring at the HGS Outcrop Family Campout Event (April 27-29, 2018), I saw first hand how much fun children of all ages were having in the Geological Discovery Zone. I hope you will bring your family this year, April 12-14, 2019, for the Outcrop Family Campout for a weekend that will be jam-packed with fun, including a zip line, archery, riflery, arts and crafts, Marathon pipeline slide, canoeing, Gaga ball, campfires, and basketball, as well as the Geological Discovery Zone.  But to help get the camp ready, please join us for our upcoming work day this year on Sunday, February 16 (https://www.hgs.org/civicrm/event/info?id=2058).
Why would our members invest their personal time volunteering to give back to our community? According to Wikipedia, "volunteering is generally considered an altruistic activity where an individual or group provides services for no financial or social gain "to benefit another person, group or organization". But that's not really the whole story. Volunteering has many positive benefits for the volunteer, as well as for the community served. Probably the 2 things at the top of the list for individuals are the feeling it provides of "doing good" by giving something back to the community and the networking opportunities with new connections it provides. There is also the fun of spending the day in a nice place, such as Camp Cullen.
As far as future additional volunteer projects, I'm currently also working on organizing a work weekend at the Big Bend Ranch State Park for next fall. Did I mention spending time with new and old friends in a nice place? If you know of a community service project that will help promote geoscience, please let me know. HGS can make the opportunity known to all our members.