Submitted by

cheryldesforges

on Mon, 02/04/2019 - 9:04am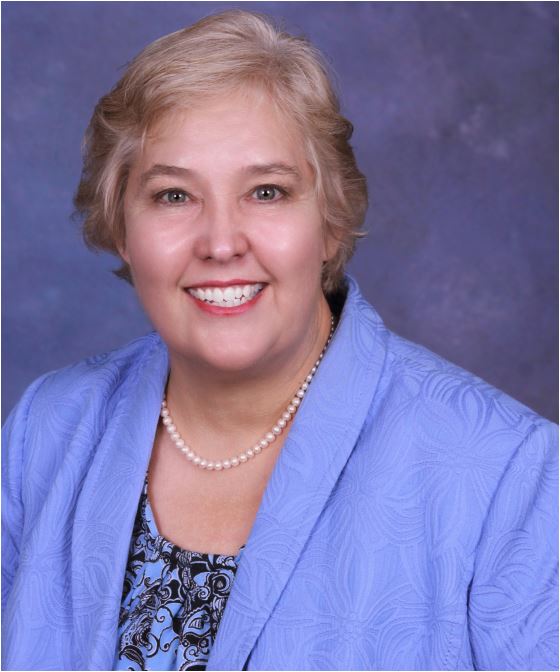 The Only Thing Constant is Change
  It seems like January was destined to be the month that I was supposed to sit back and reflect on changes that had occurred in the Oil and Gas Industry over the span of my full-time career in the Industry, since May 1975. This period of reflection was initially set off by Bill DeMis' January 14 HGS General Dinner Meeting presentation, "Haynesville Shale Gas Play: A U S Renaissance Driven by Technical Innovations," then reinforced by Denise Cox's President's Column in the January AAPG Explorer, "Exploring Creative and Collaborative Space to 'Recycle' Petroleum Basins", which referenced "Thinking Outside the Play" by Guy Loftus, GeoExPro Magazine vol.15, no. 2, 2018. I could identify with all that was said. Both described the innovation-driven change. Since 1975 I have seen the innovation-driven change from various disciplines tremendously transform the Oil and Gas Industry.
The following is my recollection from a geology perspective.
As I suspect most "new hires" do in their first full-time job, I imprinted that first day in my memory. I vividly remember my first day working for AtlanticRichfieldCompany - soon to be renamed ARCO - in their Houston San Felipe Green office. I was assigned to the Gulf of Mexico Offshore Exploration District, a small group of 2 Junior Geologists (Bronwyn Owens and me – and yes, that was our official job titles), 2 Senior Geologists (Chuck Jones and Charlie Barber) and a District Geologist (Jack Keplinger). We handled all of ARCO's Offshore GOM (Gulf of Mexico) shelf interest exploratory drilling and field development from the initial exploration drilling through field development over the geographic area from the mouth of the Mississippi to the Rio Grande River. There was no deepwater Gulf of Mexico exploration at that time. However, we were not part of the very secretive offshore lease sales group, but we got to work on what they and ARCO's partners won in lease sales. It was the era of paper, pencils, analog well logging, and radios. On that first morning, as I sat across Jack's work table, I asked what my job would be. I was eager to start. His answer has stayed with me my entire career: "Your job is to find out the technological limit of our drilling engineers' ability, and to develop geological prospects to drill for oil and gas reserves to that limit." I remember thinking that he had placed bounds on my imagination, but then as time went forward, I realized the limit he gave me was really open-ended, with only progressive limits that the drilling engineers were always expanding. They were always being driven to develop more technology to test ideas that geologists had envisioned beyond their existing capabilities. I began to appreciate the reason why ARCO circulated industry magazines and reports, like the weekly PI (IHS' predecessor) scout reports, the Oil and Gas Journal and World Oil – those were some of our windows into the broader industry world that might be beyond ARCO's immediate capability. From them, we gained enough information to strike up a conversation with engineers and other geologists. ARCO also encouraged us to keep up with professional journals and attend HGS meetings to learn something new. I often wonder if Jack's instructions were because he knew that as we talked that day, the offshore industry was on a precipice and would have a milestone that would change it forever: Shell was drilling the first deepwater exploratory well that became Mississippi Canyon Block 194 Field (known as Cognac). That first well, the Shell Amoco et al OCS-G 2638 No. 1 (API No. 60817400030000) was completed July 1975. It was the first of 12 expendable wells drilled to delineate the field, was drilled to a depth of 9,750. The resulting platform was set beyond the continental shelf edge in 1,025' of water which to that time was in the deepest water in which platform had ever been placed. Not impressive by today's standard, but definitely a game-changing milestone. Cognac pushed the envelope of the day not only in the drilling realm, but it also helped launch the geosciences into a new era. A few years later I took a job with Sonat Exploration, who it turned out was one of Shell's partners in Cognac. The field was analyzed using every technology available at that time, including new seismic they called "3D". I remember helping to open many boxes of black and white printed seismic lines from the 3-D seismic survey Shell had shot. Remember, those were the days before the computer workstations and the only way to interpret seismic was looking at the prints - quite a laborious task for a 3D volume. All the new more detailed seismic helped refine the sequence stratigraphic principles that were codified in the late 1970s and early 1980s. The concepts of seismic attributes that were only mathematical concepts in the 1960s started to blossom so that today we can see sub-tuning thickness stratigraphy in shale plays that can be interpreted using sequence stratigraphic principles to find better production.
The only thing constant is change, or at least that's true with the right type of economics and government regulations. As Bill DeMis pointed out, we are fortunate enough to live in a country with a constitution and laws that mostly limit government's power, makes individual rights explicit, has private property ownership, and patent laws. Our form of government with free-market capitalism and private property ownership has allowed for and driven, successful technological progress.
The very fun ride I've been on so far is one of the best examples of Adam Smith's "Invisible Hand" that I can imagine. I know those geologists who are just starting out will experience just as many fabulous changes as I have experienced if they understand that they are only restricted by their brains and imaginations. I hope the "new hires" today receive the instructions I got: push the envelop to find new reserves.