Submitted by

bhorn1

on Mon, 12/04/2017 - 1:00pm
Finish Strong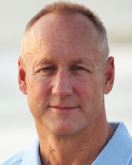 .....Recently I had discussion with a colleague about advice her father had regarding the value of excellence at work. He was recalling his experience of colleagues he worked with for many years and how they had approached their job performance during their final days of employment. Some had taken positions with another firm and others had decided to retire after many years in the industry. His observations were poignant with regard to how these people decided to 'finish' their last days on the job. The descriptions varied from "checked out" to "short timer's disease" or more commonly "they just don't give a hoot". He noted the extreme exception was someone who brought the same quality and standard of work to the last two weeks of their job as they did the first two weeks. His insight was that people don't consider how they finish is usually the memory employers or colleagues have of their performance and capabilities. His reflections reminded me that a two-week experience of a careless attitude in the workplace can often eclipse a career of hard work and quality effort!
---
Many of us who have worked in the oil and gas industry for several decades and we have had the opportunity to watch colleagues finish their tenure of employment at various firms. For me what stands out is the rarity of individuals who finish the race and strive for perfection to the end. As a young geologist I recall working with the senior staff and watching what they did and how they worked. With some I was amazed at their ability to cobble together disparate pieces of information to create a narrative that supported a play concept or idea. Others seemed to slip into the behavior that I came to observe in which individuals took on the stigma of the "old and tired geologist". It was not that they lacked capability or for that matter their age or experience, rather, what became most evident was the sarcastic viewpoint of leadership or disdain for organizational structure that had evolved during their careers. It seemed to keep them from striving toward excellence they had previously shown in their careers. More than once I heard murmurings around the coffee pot where colleagues asked, "what does that person do?" Clearly many of these individuals were on a "glide landing" and only waiting for the day to ride off into the sunset.
As I have been looking toward the end of the year, planning for holidays, work schedule and project deadlines this discussion continues to float to the surface in my mind during moments of personal contemplation and planning. Thinking about my experience with previous colleagues I am forced to continue to evaluate my own performance and consider how I will strive to keep focused and finish strong. This doesn't need to be a comprehensive list of tasks to be checked off. On the contrary, this mentality can be a barrier to being effective at work as "checking the box" becomes the primary focus. Rather this is an issue of legacy. How do I want my colleagues to evaluate my contribution and performance? The past two years have been difficult for many of us in the energy industry. While there are signs of improvement and encouraging events many in the geoscience community are still without work and considering their next opportunity. The "Black Swan" event of Hurricane Harvey left many people in the HGS community living in temporary or "deconstructed" housing and with the loss of personal possessions creating a difficult fall and uncertainty as we come toward the end of 2017. However, uncertainty is part of our lives as geoscientists. We evaluate and test ideas making observations and formulating theories to continue our quest for answers. There are five weeks left in the year and with all of the technology at our fingertips it is possible to accomplish a lot before 2018. I would encourage our membership to continue in your excellence at work, home and in life. Embrace the challenges, choose to see the positive in as much as you can. Take time to smile, laugh with others and at yourself. Remember we all have strengths and weaknesses. Embrace both of them for I believe these are the things that keep us motivated, humble, give us the strength and remind us to finish strong.