Submitted by

rawiener

on Tue, 02/13/2018 - 12:17pm
….Moving Forward by V.P. Bob Wiener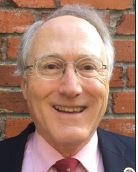 I will briefly touch on three areas that are "Moving Forward": the HGS Dinner and Lunch meetings taking place through spring 2018, volunteerism and our Society, and the oil industry in general.
The January HGS General Dinner presentation by David Kosmitis described Talos Energy's Zama #1 discovery in the Salina del Istma Basin, offshore Mexico. At the General Luncheon, January 24, Dan Jarvie discussed the geochemistry of petroleum systems in the Permian basin. Both meetings were both well attended by up to 114 people.
In February, the General Dinner meeting features "Scholarship Night" with AAPG President Charles Sternbach speaking on "Creativity and Super Basins. " At the General Luncheon February 28, John Karlo will speak on "Seals". Abstracts, full titles, and speaker biographies are in the Bulletin and on the HGS website. In addition to the general meetings that I am directly responsible for as VP, there are the talks organized by Steve Getz, International Group; Donna Davis and Martin Cassidy, North American Group; Ian McGlynn and Nicole Arres, Northsiders Group; and Matthew Cowan and Troy Meinen, Environmental and Engineering Group. These HGS members work hard to provide the whole membership with timely and insightful technical meetings. I hope you, our Members, find these meetings enjoyable and informative. We, volunteers, strive to provide good value to the Members and the Society.
Speaking of seeing where it goes, my next view moving forward is of the emergence of "Resource Plays". Let us hope the downturn is over and we can have stability for the next 2-5 years. I would like to say: for the next 10-15 years, but that is just a dream. The industry is coming out of its fourth major price crash since I began my career during the mid-1970's Arab oil embargo. The "ups" are fun. I believe the "Resource Plays'" production is the game changer of my professional career. Even if the economics are dicey, it does away with the fear of running out of oil and gas. I have read about, and concur with the idea, that the concern for the oil industry is not "Peak Oil", but rather "Peak Demand". I must admit I enjoy new venture international exploration, and big new projects will undoubtedly continue to be sought after and developed. But I see a job trend for geoscientists who can get the most out of shale and other tight reservoirs. I see more and more of the current generation of geoscientists working on resource plays. And after hearing several of our talks last year and this year, there is a whole world of fascinating science and technical endeavor at the micro-scale that will keep many fulfilling careers going into retirement. The HGS provides its Members with high-quality talks and seminars that address many facets of the evolving energy industry no matter which way the industry moves forward.
This brings up my third subject, volunteerism. I am always impressed by how much the HGS volunteers accomplish and the value their effort provides to the Membership. I encourage all Members to think about how they can help their society. As I have mentioned before, I began volunteering late in my career. I started by helping friends by staffing the check-in desk at dinner meetings. This evolved to co-chairing the North American Group with Donna Davis, who knew what needed to be done. Then you elected me to be your 2017-2018 VP. It is a one-year term that started last June 2017, and I have had tremendous support from the more seasoned volunteers on the Board and in the various committees I work with. I am glad to see the Nominating Committee put forward a slate of top notch candidates for this year's election. I encourage all Members to help with the many activities the HGS sponsors. Start out small and see where it goes.