Submitted by

johnadamick@tgs.com

on Tue, 05/01/2018 - 11:34am
In the Field…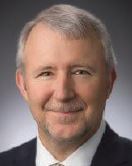 I'd like to spend some time discussing geologists getting out into the field.  Every geologist with whom I have ever discussed the subject professes their love of the outdoors and field geology. This often starts as an undergraduate taking your first few field courses or doing field work in support of your research. I have many fond memories of my own field camp crossing several western states even though a lot of it involved "getting out of the box" (van/bus) to look at outcrops and then getting back into the box to go to the next one! Unfortunately for most of us, field opportunities are few and far between in our day jobs. However, that doesn't mean you can't still do it. It just requires a little effort and commitment.
The HGS typically has several field trips a year and other groups like AAPG have many more.  For example, HGS has a fantastic field trip to the Grand Canyon occurring this summer June 3rd-June 11th.  This "Journey Through Time" field trip provides the opportunity to see the classic geology portrayed in the Grand Canyon, from Precambrian strata to modern processes which continue to shape the canyon. Chairman Steve Earle and his committee have run this trip multiple times in the past and it is always a BIG hit for members who attend. You can't get much more in the field than this trip!
The AAPG always has good field trips associated with its conventions. In case you didn't know it the AAPG ACE Convention is occurring later this month (May 20-23) in Salt Lake City.  There are a 13 field trips planned by committee organizers that show off the spectacular geology of the state of Utah and even one trip up to the Green River Formation of Wyoming. I hope you can make it to the convention and take advantage of the field trips offered.
I have been to a few conventions in Salt Lake City over the years and always took the opportunity to get into the field. One year the company I work for put together a field trip with clients to collect fish fossils from the aforementioned Green River Formation. What an eventful day! The weather turned cold and it snowed, we managed to get a full-size bus stuck in the mud, and we had to shuttle people to the quarry from the stuck bus. But the sun came out as well as a tow truck and everybody found loads and loads of fossil fish (Fig 1). Participants STILL remind me of how much fun they had on that trip even though it occurred years ago!
Speaking of buses, I am reminded of a leadership lesson our company's chairman taught in the distant past called "Getting the Right People on the Bus".  The thought process was to be extra diligent in the hiring process in order to get the right people on the team. The right people are a joy to work with, self-motivated, successful, and happy to help their co-workers and the company succeed. Getting the wrong people on the bus causes a lot of friction in the organization, lowers productivity, and generally drags down everyone's performance.  Over the years I have found this management principle to be spot on and try very hard to live by it. Within HGS, I am very happy to report that we have many, many of the right people on the bus. And these folks are VOLUNTEERS, they aren't even paid to be on the bus! They graciously give their time and effort to give back to geoscience and to make HGS successful. Working with such people is one of the great perks of being president of the society.
Two excellent examples of highly committed individuals are Tim Shane and Alicia Staszyc. They are both members of the NeoGeos group within HGS. The NeoGeos are a committee within HGS that is dedicated to help early-career professional geoscientists network with other HGS members.  Tim and Alicia each gave of their time early one Sunday morning recently to be interviewed on a KPFT radio program called miniGeology. They were fine representatives of HGS that day (see the podcast at  https://www.youtube.com/watch?v=jiZQNTJJP4k).  In addition, the NeoGeos place a lot of emphasis on doing community service projects. Tim and several NeoGeos recently traveled to a YMCA camp at Lake Livingston and spent the day building a gold-panning area for kids.  Camp Cullen has several age appropriate geology themed courses including an outcrop field trip and a geology lab (Fig 2). Each year over 2,000 kids learn a bit about geology thanks to Camp Cullen. HGS also has the  Outcrop Family Campout at Camp Cullen (Fig 3). Many thanks to Tim, Alicia and the NeoGeos community for all they do to make HGS a stronger and more vigorous society.
I'd like to conclude my column by encouraging everyone to get out in the field and remember why you decided to become a geologist in the first place.  Whether you are 25 or 65, a field trip will do you good!
John Adamick
HGS President