Submitted by

johnadamick@tgs.com

on Thu, 03/01/2018 - 10:39am
Conference Call…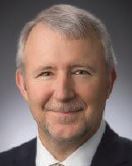 This month's column focuses on the quality technical conferences provided to the industry each year by the HGS. If you have been a geoscientist for any length of time in our industry you have undoubtedly been inundated with opportunities to participate in many conferences. You have likely attended at least a few of them and may have presented a paper, been a session organizer, or otherwise involved in the planning and execution of the event. Conferences within the oil and gas industry run the gamut from technical programs on specific disciplines (AAPG, SEG, SPE) to general business shows (NAPE, DUG) to area specific (GCAGS) and even to play type (URTeC) programs. These conferences all serve a valuable function to industry in helping disseminate the latest ideas in the field. Many of the conferences are organized and run primarily by volunteers as well as being an excellent opportunity for geoscientists to hone their presentation skills (presenting papers) or their management skills (supporting work required bring a conference together).
During my career, I have been fortunate enough to have participated as a presenter, session chairman, or organizer for conferences at the local, regional, and national level. One of my favorites was the HGS 75th Anniversary Technical Symposium themed as "Countdown to the 21st Century" (see photo). I was chairman of this event and had a lot of fun pulling together ideas for the future of the industry. There were sessions on Macroeconomics, Emerging Technology and two sessions on Deepwater Exploration. It is very interesting to go back and review the abstracts from that symposium and to compare to conditions today! The HGS 100th anniversary will be here soon and it is likely we will try to have another symposium in addition to a lot of other celebratory activities. Please contact me at john.adamick@tgs.com if you are interested in participating on the steering committee for this event.
Early in my career, there were only a few major conferences to consider attending each year but the number of shows and the variety has increased tremendously over time. At the same time, a lot of oil and gas companies have greatly reduced the number of people they send to technical conferences for budgetary reasons. One of the key costs of attending multi-day conferences is travel and lodging. And this is where your local geoscience society comes in to play. The HGS has held local conferences for many years. These conferences provide a lot of "bang for the buck" for anyone interested in learning new ideas or insights on specific topics while keeping costs down and eliminating travel costs for members. I'd like to draw your attention to three specific programs, the two Applied Geoscience Conferences (Mudrocks and Geomechanics) and the Africa Conference.
The concept for the Mudrocks Geoscience Conference was conceived in 2006. Since inception, it has been run by chairman Frank Walles and an army of session volunteers. Due to its popularity, the Mudrocks Conference is held over two days each year and usually sells out. The conference provides attendees with the latest research on unconventional reservoir characterization and was developed to provide attendees practical applied methods for optimization of recovery. It is a terrific bargain and if you are a geoscientist involved in unconventional plays you should strongly consider attending. The goal of the event is to include practical applied geoscience presentations from top contributors of "the radical middles" (the research intersection of industry, government, and university). The event this year will be held March 6-8th at the Anadarko Conference Center and themed "Integrated Approaches of Unconventional Reservoir Assessment and Optimization. The event this year includes two days of technical sessions in addition to a workshop on the third day.
The idea behind the Geomechanics Geoscience Conference was to use the same format as used for Mudrocks but to focus on geomechanical characterization, engineering applications, surveillance and diagnostics, and case studies. The initial conference was held in 2013 and occurs every other year. The two-day 2017 event was held in November at the Southwestern Energy Conference Center and organized by co-chairs Robert Hurt and Umesh Prasad along with 22 committee members. They convened a very successful event with eight different session and numerous student poster sessions.
The longest running HGS conference is the Africa Conference which began in 2001 in conjunction with the Petroleum Exploration Society of Great Britain (PESGB). The event occurs every year but the location of the conference alternates each year between Houston and London so that it is effectively held in Houston every 2 years. Each year the conference focuses on new and developing exploration plays on the African continent. A primary goal of the conference is to provide inexpensive, quality training and international networking opportunities for HGS membership and the greater geological community. The program typically includes oral sessions, poster session, short courses, and workshops. The 17th Africa Conference will be held September 10-13, 2018 at the Norris Center here in Houston. Convention chairman Brian Horn and his team have been hard at work putting this conference together and I have no doubt that it will be successful once again.
The organizers of the HGS conferences work very hard to provide our members with quality technical content at a low cost. Many of the venues for the events are donated by HGS member companies (thank you, Anadarko and Southwestern Energy) and chairmen also sell exhibit space to vendors and obtain sponsor dollars to help subsidize the events. I highly encourage you to give one or more of these HGS conferences a try. You won't be disappointed.
I'd like to close my column by recognizing Frank Walles, mentioned earlier. Frank originally conceived both the Mudrocks and Geomechanics Conferences. From the beginning these events provided high-quality technical content and were very professionally managed. They have come from nowhere to become technical mainstays of HGS. Although Frank has a large group of dedicated volunteers that help make these events a success each year, I would like to personally thank him for executing on his vision of what a good technical program should be. I hope you will as well.