Submitted by

johnadamick@tgs.com

on Mon, 06/04/2018 - 11:57am
The Ramble...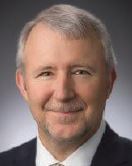 I must apologize in advance for the President's column this month. It is a bit of a ramble but I hope it will make sense to you by the end.
It seems like only yesterday that I took the HGS rock hammer gavel from retiring President John Jordan and began my year as President. Now I find myself about to hand that same rock hammer to our incoming President Cheryl Desforges. My how time flies!
I would like to take you through the year and review the challenges we've had to face as an organization and the progress we have made.
In the Beginning, a Flood. We had bright plans for kicking off the year on the right foot. The Board had developed an ambitious agenda, a strong budget, moved our dinner meetings to a lower cost and better venue at the Norris Center, and had a popular speaker for our first meeting. Then came Hurricane Harvey. Harvey disrupted our lives, some drastically so, and HGS and its members were no exception. The HGS office on St. Marys Lane was flooded and not accessible for almost two weeks. Our office itself escaped major damage but most items stored in the basement were destroyed. Somewhat amazingly, we were still able to hold our first dinner meeting on schedule on September 11th and 67 hardy souls made it to the event. I was very impressed at the members who came to that meeting despite the difficulties getting around Houston at that point in time.
Energy for Harvey Relief. One of the first ad hoc items addressed by HGS post-Harvey was to help organize and participate in a charity event to raise funds for Harvey victims. Sean Kimiagar, an HGS member, helped spearhead this event with support fromtheNeoGeos (HGS young professionals sub-group). The Energy for Harvey Relief event had over 100 attendees and raised $21,000 for the Houston Food Bank to help feed people who had lost the use of their homes to the flood.
Declining, then Rising Membership. HGS membership renewals are due and payable each September. Because of Harvey many members did not renew on schedule and were lost from membership roles in October. To address this issue the HGS established a new membership growth committee and recruited an energetic young geoscientist to lead it. He has brought innovative ideas to our membership campaign and successfully added almost 450 members back to our rolls since October. Current membership as I write this stands at approximately 2,850 members.
Digital Bulletin. The HGS Bulletin became a digital publication this year. Editor Brian Horn and his committee have worked very hard to maintain the quality of our flagship publication with excellent results. The decision to go digital significantly lowered the cost structure for HGS, an important goal for the Society. Note that we do still create a hard copy version for members who elect to pay an extra fee to receive it and about 2% of you do. One other benefit has been that our publication deadlines are considerably shorter than in past years.
New Website. The HGS website was revamped this year and modernized. Inthepast we struggled to get re-dos of the website completed on time and budget but the latest iteration went quite smoothly and had few bugs. By all accounts, membership is happy with the fresh look, feel, and functionality of their website.
Advertising. The Board recruited an advertising chairman to try and better promote the HGS Bulletin and website as an attractive marketing channel for oil and gas activities. Separately, a "prospect corner" was developed to help individuals/companies promote their prospects. This idea is still in its infancy but companies are already utilizing the site for this purpose.
Actual vs Budget. The HGS financial situation year-to-date is doing quite well this versus budget. Our total revenue is slightly less than budgeted but our expenses are also quite a bit lower. The Society will have positive net income this year and expects to finish above budget in terms of income.
Meeting Attendance. The HGS Board has been trying to develop new ways to increase attendance at our lunch and dinner meetings. This was part of our goal to get members more engaged with the society. We have added a "Rice University Night" to our program this year and it experienced significantly higher attendance than "normal" dinner meetings. We are trying to add a similar event for another Texas university. In addition, we have re-established ties with the Geophysical Society of Houston
and will jointly host a meeting in Fall 2018. Last, but not least, the Board held a separate brainstorming session with members to try and better understand why many do not regularly attend our events. Our hope is to consider revamping some of our events to try and appeal to a larger cross-section of our membership in future years.
Applied Geoscience Conferences. The HGS held two successful Applied Geoscience Conferences this year. The first event (Fall 2017) focused on Geomechanics in Unconventionals. The second event (Spring 2018) focused on Mudrocks. Both events were well attended, financially successful, and helped introduce many undergraduate and graduate geoscience students to the HGS.
Scholarship Night. The HGS held its annual Scholarship Night in February 2018 and had AAPG President Charles Sternbach as the keynote speaker for the event. This event is a key fund-raiser for our undergraduate and graduate scholarship programs and is popular with sponsors. Over $38,000 in proceeds were given to our two programs for their use in funding scholarships.
Making Geoscience Relevant and Fun to Children. With the help of Chairman Letha Slagle and her committee, the Board has been able to re-establish the "Bones in School" program with local Houston schools. Also, Chairman Shannon Lemke's Outcrop Family Campout event has occurred a second time successfully at YMCA's Camp Cullen to introduce kids to geology and to have other fun, too! See below for the connection of this program with Volunteer Day.
Volunteer Day. The HGS developed the concept of a "Volunteer Day" in collaboration with YMCA Camp Cullen. Camp Cullen is located on Lake Livingston where many Houston kids attend summer camp. The camp has many geologic components including an onsite quarry field trip and a geology lab. The Volunteer Day project consisted of building a shaded "gold-panning" area and Old West "storefront" for kids. TheNeoGeos and some other HGS members attended to work on this community service project. The Board hopes to make it an annual event.
In the End, a Flood (Conference). Since HGS started the year with a flood, we thought we should end with one, too. HGS member Cheryl Desforges and other HGS members have been hard at work developing a Flood Conference to help educate the Houston community on how to better understand the science behind floods and hopefully minimize damage from future flooding events. The event is scheduled for June 6–7 and will be hosted at the University of Houston campus. We believe that the community at large, not just HGS members, will find this conference of interest.
The one goal that we did not make a lot of progress on this year was related to planning for the HGS 100th anniversary events in 2023. However, AAPG President Charles Sternbach and I did discuss ideas during the year and we both plan to devote more attention to this program next year when we both have a little more time on our hands!
If you have ever read my "From the President" columns over the course of the year you know that I like to recognize members who go the extra mile for the Society. This time, I'd like to recognize HGS employees Andi Peoples and Jacky Jordan. While they are employees of HGS, these two ladies consistently go above and beyond the normal call of duty. The HGS simply would not be the same without them. Thank you, ladies!
I'd like to close my column by thanking you for the opportunity to serve as President of your society. It has been exciting and a lot of fun. I encourage each and every one of you to consider running for a leadership position with HGS. You won't regret it!