Submitted by

johnadamick@tgs.com

on Mon, 12/04/2017 - 12:54pm
Foundations...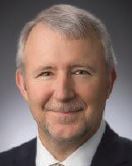 Merriam-Webster defines a foundation as: a usually stone or concrete structure that supports a building from underneath: something (such as an idea, a principle, or a fact) that provides support for something.
The foundation of the Houston Geological Society without a doubt is its members. Our membership consists of geoscientists that are mostly located in the Greater Houston area. The foundation and success of HGS in the future depends on the support of young geoscience majors who join our profession and community.
---
As such, I'd like to focus today's article on the HGS Foundation and Calvert Fund. These groups are the basis for future foundations of the HGS through the good work they do in helping university students become professional geoscientists.
The Houston Geological Society Foundation is a 501(c)(3) organization that was founded to provide financial support to deserving undergraduate geoscience students through the award of scholarships. The Foundation specifically focuses on undergraduates at local universities including Rice University, the University of Houston, Texas A&M University, the University of Texas, Lamar University, Sam Houston State University and Stephen F Austin State University. The Foundation was formed in 1984 through a generous donation from Merrill Haas and has received countless contributions from others since that time. To date, 198 scholarships have been awarded and almost $300,000 given to worthy undergraduates. The Foundation is managed by Evelyn Medvin, a longtime trustee for the committee and seven other trustees.
Calvert Scholarship Fund – The Calvert Memorial Fund is also a 501(c)(3) organization and provides scholarships for U.S. students enrolled in earth science graduate programs in our region. It is managed by a 5 member HGS board of trustees led by long-time chairman Carl Norman.
The fund was formed in 1974 when it was initially funded by HGS member Warren Calvert and his wife Florence. The fund began awarding scholarships in 1978 and to date has provided scholarships to 178 students from 26 different universities.
Collectively, the two funds have awarded hundreds of scholarships over time and many of those scholarship winners have gone on to geoscience careers in Houston. Both programs have corpus funds but each must also work hard each year to raise money to continue providing scholarships. In this time of giving near year end, please consider donating to one or both programs by visiting the HGS website at: https://www.hgs.org/civicrm/contribute/ transact?reset=1&id=5.
In addition to direct donations the Houston Geological Society in recent years has hosted a dinner meeting each year where the trustees of both groups recruit sponsors for the event. Many companies like the concept of helping students and become sponsors. The proceeds from the sponsorships are divided equally between the two groups. This year's event will be held on Monday, February 12, 2018 at the Norris Conference Center. In addition to a presentation by AAPG President Charles Sternbach on Discovery Thinking, the foundations will award scholarships and recognize recent scholarship winners at the event. This is always a fun evening so please mark it on your calendar and attend if you can.
Finally, I'd like to recognize our two foundation chairmen, Carl Norman and Evelyn Medvin. Both have been active in the Society for many years. Carl joined the Calvert Fund when it was initiated way back in 1974. He was Secretary of the Fund in the beginning but became chairman some 20 years ago. He remains chairman today. Evelyn Medvin has been on the HGS Foundation since 2005 and has been the primary fundraiser for the Foundation in recent years. She currently serves as chairman of the committee. In addition to her work with the Foundation, Evelyn served on the HGS Continuing Education Committee from 2000-2007 and was Co-Chair for a Dry-Hole Seminar and the Geopressure workshop. If you get a chance please thank these two individuals for their service. They and their committees are helping build the foundation of the HGS for years to come!