Submitted by

johnadamick@tgs.com

on Tue, 04/03/2018 - 8:58am
More Than Oil…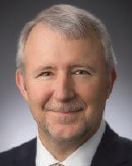 For many years Houston has been a major hub for oil and gas companies. Today there are probably more industry related companies in Houston than any other city in the world. This has helped HGS continue to be a robust organization as many of our members work in this sector. Although many of our members describe themselves as an Independent/Consultant, we also have a substantial number of members working for corporate employers. Currently, the top corporate employers include Chevron, Shell, Oxy, and Anadarko.  On behalf of the HGS, I would like to extend my sincere thanks to these and all companies who support their employee's participation in our society.
Because of membership demographics, the HGS rightfully focuses a lot of attention to oil and gas related topics in our lunch and dinner meetings, conferences, and continuing education classes.  We also have members devoted to other industries and today I'd like to focus on a couple of committees who perform valuable work in areas outside the general oil and gas arena.
I'd like to first start with the Environmental and Engineering (E&E) Committee. The E&E committee began in the mid-1980s at the height of the oil and gas recession. The objective of the group was and continues to be, to provide a transition to other fields of geology that center around environmental engineering geology by holding classes, field trips, and a monthly speaker program. The group also serves a networking function for unemployed members. The committee is currently chaired by Matt Cowan and holds monthly meetings at the Black Labrador Pub. The E&E dinner meeting this month is scheduled for April 11th and titled "Methodologies for Precision Drilling and Blasting" by Jared Redkey. Although not directly tied to what I do professionally, I am going to try and attend this event and encourage you to as well. It always amazes me when I see those video clips where structures get imploded without damaging anything else. And now I'll have a chance to learn how they do it!
Next, I'd like to focus on the Government Affairs Committee, co-chaired by Henry Wise and Arlin Howles. Many of us would probably rather do just about anything else other than to try and keep track of government activities related to geoscience. Yet, this is an extremely important subject that can directly affect HGS members and this is the committee that serves as the "eyes and ears" for the Society.
Interest in this topic picked up in the early 2000's when there were several attempts by a Texas state commission to have geologic work certified by engineers rather than geologists.  Later, there was a quiet movement to undo the professional geoscientist licensure law for Texas geologists involved in environmental and engineering geology. Henry and Arlin worked on several grass-roots initiatives to track and then act on these developing government issues affecting geoscientists. They also represented HGS by meeting with state senators and testifying on the Senate Floor about these issues. This work led to the formation of the Government Affairs Committee in 2005. There are two regular reports generated by the committee that are beneficial to members. The Wise Report is published weekly, as needed on the HGS website and reports on things that are both of interest to Texas Geologists and time-sensitive. The Government Update report is published monthly and takes a broader approach since it's readership is much larger and diverse and includes information of interest both inside and outside the state.  In addition, the committee also works when needed to recruit government speakers for certain Continuing Education courses such as the HGS Flooding Conference planned for later this year.
Finally, I would like to mention the wide variety of social events held each year by HGS. These are of interest to geologists no matter what they do as their "day" job! Among these events are the HGS golf and tennis tournaments, the HGS skeet shoot, and Guest Night. This month we also have the HGS Shrimp Peel to enjoy. The event will be at Bear Creek Pioneers Park (3535 War Memorial Street) on Friday, April 20th. The Shrimp Peel is a delightful event with tasty food, drink, entertainment and company at a time of year when Houston weather is usually quite nice. Please attend if you can!
I'd like to close my column by thanking Matt Cowan, Henry Wise, and Arlin Howles for the excellent work they do on behalf of the HGS.  As I described above, their activities are important to many of our members and we are a better Society because of them. Thanks, guys!    
John Adamick
HGS President