HGS volunteers Inda and Neal Immega sent photos from this year's Earth Science Week field trip that showed dramatic changes in the shape and overbank of Panther Creek in Montgomery County south of the Woodlands, Texas.  The field trip, led by Erik Scott, visited the banks of Panther Creek with members of the Houston Museum of Natural Science and interested members of the public, including teachers and children. The field trip was Sunday October 22, two months after the devastating floods of Hurricane Harvey. Houston received from 30 to 50 inches of rain during the hurricane event.

The field trip leaders posted a photo on Facebook of Panther Creek outside of its normal banks with new sand sediment clearly deposited.  This was a teaching moment for the public who got to see some natural effects of storm erosion and deposition.
Other Earth Science week activities included events and tables at the Houston Museum of Science, Saturday, October 14.  There were hands on activities and demonstrations in the Glassell Hall, the Wiess Energy hall and Morian Hall of Paleontology led by HGS members and HMNS docentscientists. HGS is proud to support K-12 education and the Earth Science week.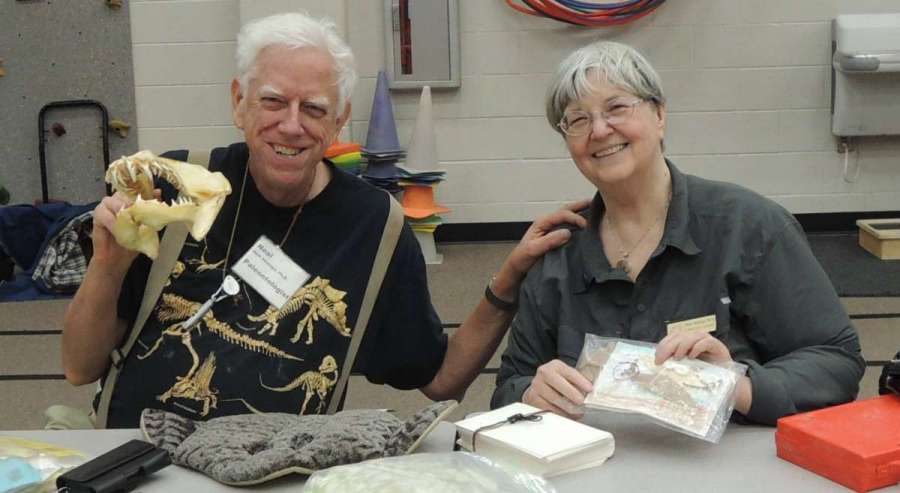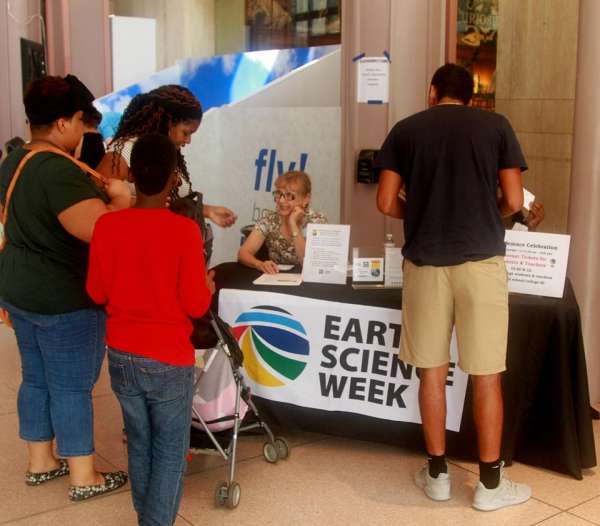 Image: