The South Texas Geological Society hosted the November 1- 2 2017 GCAGS Meeting at the Marriott River Center on the famous River Walk.  Attendees were able to enjoy the Opening Ceremonies and icebreaker on Wednesday night November 1. Opening ceremonies featured AAPG President Charles Sternbach, GCAGS President Tom Ewing, and convention General Chair Gene Ames III.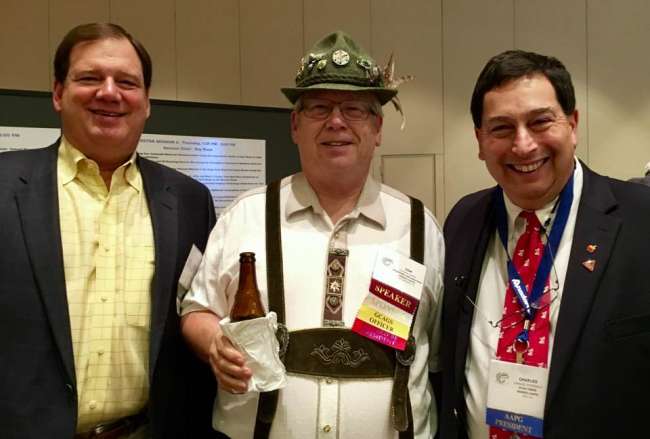 Dr. Bill Fisher, the former Texas State geologist, gave a well-received All-Convention Luncheon talk, November 2, on the changing role of geoscientists in the Gulf Coast. His examples started in the early 30s and 40s recognizing women paleontologists for their contribution to stratigraphy. Fisher then gave examples of groundbreaking technology for every decade including offshore drilling, seismic interpretation, and shale gas production.
The highlight of Thursday, November 2 was the Geo-Oktoberfest night event where attendees heard a German singing chorus and polka music at a local Biergarten near the San Antonio Riverwalk.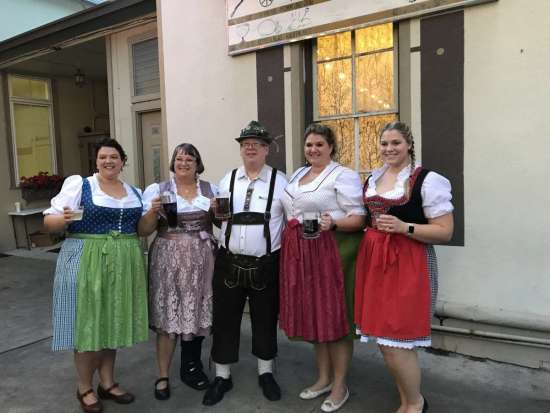 The GCAGS had two excellent luncheon talks on November 3.  SEPM President Maria Mutti visited from Germany to talk to the group on Carbonate Systems of the Cenozoic and Mesozoic.  Tom Ewing spoke at the AAPG DPA Luncheon on the Tale of Two Super Basins: the Gulf of Mexico and the Permian Basin.
The GCAGS program features a special session on November 2 called "Hurricane Harvey: USGS Rapid Response Research.  Jeff east of the USGS and Douglas Schnoebelen of the USGS gave some frank numbers on the intense data gathering the US Government does on all rivers in the Gulf Coast to check stream flow and velocity. This information is used by government weather forecasting for hurricanes and flooding impact. They noted that Hurricane Harvey August 25-30 2017 rainfall exceeded any past measurement of rainfall in Houston (30-50 inches) and overwhelmed the sensors set to record river flow.
The next GCAGS meeting will be in Shreveport, Louisiana in 2018. The GCAGS annual meeting returns to Houston in Fall 2019, and again in Fall 2023 for the HGS 100th anniversary.
Image: