Submitted by

rawiener

on Wed, 11/01/2017 - 2:23pm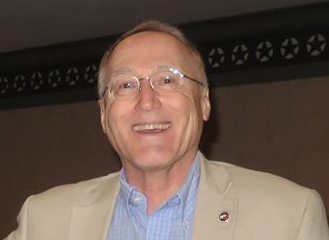 I'd like to introduce myself to HGS members and geoscientists in my first blog as HGS Vice President.
You may be wondering what the Vice President of HGS does. The position is an elected one year term, July-June, and the main tasks are to work on the hotel contracts for upcoming dinner and luncheon meetings, and to find speakers for the general dinners and downtown luncheons, and help the North American, International Explorationists, Environmental and  Engineering, and Northsiders groups find speakers.  I look forward to getting speaker referrals from them and HGS Members. This year there will be 38 meetings, both luncheons, and dinners, on the HGS technical program.
My main goal is to find interesting and prominent speakers who will keep the HGS Members up-to-date on exploration and development projects, new geological concepts, and analysis techniques, and ethics.  We had a successful dinner meeting in September with Art Berman, who spoke at our first dinner meeting just after Hurricane Harvey decimated the city of Houston. It was challenging to get that meeting set up, but thanks to the HGS office staff, Donna Davis, Steve Getz, Tarek Ghazi and Cheryl Desforges, I am proud to say we had 44 people attend at our new meeting venue: the Norris Center at 1-10 and Beltway 8. Another great dinner meeting was featuring Bob Merrill and the Geoscientists without Borders program in October.
The VP's goal is to provide an enjoyable social setting in which to network and catch up with friends and associates. If you have any ideas on how to make HGS dinner or luncheon meeting more enjoyable please contact me atrwiener@sbcglobal.net
I often tell other HGS volunteers I found HGS late in my career.  I wish I had gotten involved earlier but, frankly, between work, home life, and other calls on my time it would have been difficult.   I hope there are many of you who are better at scheduling their time and who will add volunteering for the HGS to their to-do list.  I suspect the nominations committee is already looking for candidates to run for offices next year.  Come on, jump in, the camaraderie at HGS is fine.