University of Houston wins First Place in Imperial Barrel Award at the AAPG Convention April 2.
By Paul Mann and Julia Wellner
University of Houston's undergraduate team of geoscience students won first place in the annual Imperial Barrel competition at the past AAPG meeting April 2. They bested 196 other university teams to take the top honors. The team members were: Eric Lunn, Andrew Steier, Delaney Robinson, Leiser Silva, and Walter Reed.  Faculty advisors were Dr. Paul Mann, Dr. John Castagna, Dr. Julia Wellner, and Kurt Rudolph.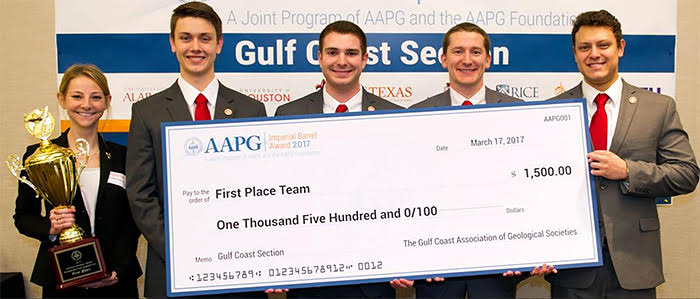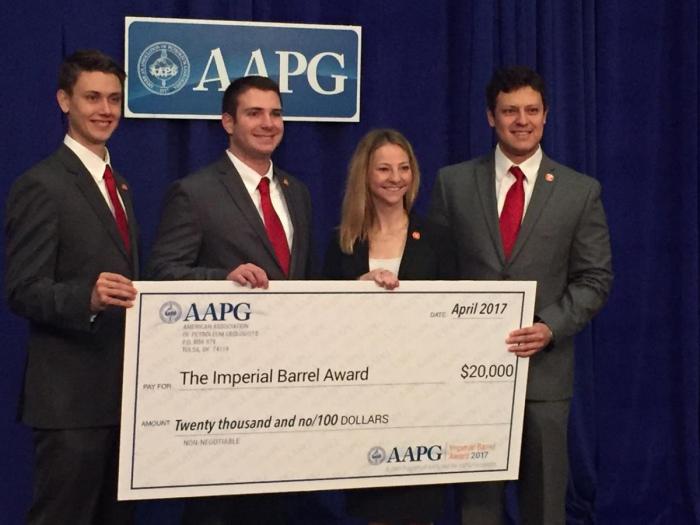 releasedate:
Wednesday, April 12, 2017