---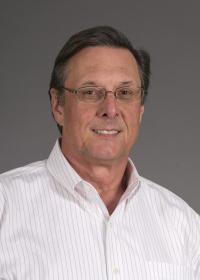 Tough Times vs. Continued Commitment
I would like to thank all of the companies and individuals that have continued their financial support for the HGS and our activities during these difficult times. Budgets are tight in the oil patch as all of you know. The direct result of these tight budgets is the loss of industry financial sponsorships for our events and fundraisers, coupled with a 50% attendance reduction at typically high attendance events, underwritten by the HGS. Please understand that even though the Houston Geological Society is a Not-For-Profit 501 C organization; we still need to generate enough profit at our events to pay for our general operating overhead.
We are dependent on our big conferences generating enough profit to cover a substantial amount of our overhead while being dedicated to keeping the cost for our events low. Underwriting these conferences requires a large capital outlay by the HGS often a year or more in advance, with no guarantee that exhibitors will buy booths or that the greater geological community will attend. These financial losses have translated into difficult choices at the HGS as we continue forward with our traditional slate of events.
Big conferences like Mudrocks and Geomechanics have moved to corporate venues to help offset the loss of corporate financial support. We will be looking for a new venue for the 2018 Africa Conference that is lower cost than where we are currently meeting, but still maintains the venue quality everyone has grown to expect at this conference. We had a good response for donations to the Calvert Fund and the HGS Foundation on this year's membership renewal, and this has offset the reduced donations from industry to our scholarship program. Currently, we are looking for a new sponsor to cover free  student memberships in the HGS and we are also looking at moving the venue for the Shrimp Peel next spring.
One of the biggest changes we are putting into motion for next few years is producing a digital version of the HGS Bulletin. A printed, hard copy of the HGS Bulletin will still be available to our members, however, starting 2017-2018 year, this option will be made elective-only and available for an additional charge.
We remain committed to helping unemployed members by offering reduced entry fees for our events. If you have been impacted by the downturn, please call the HGS office and talk to Andrea Peoples. Receiving a discount to attend an HGS meeting, Conference and or Social event does put you on the HGS volunteer list. Volunteering provides a good opportunity for networking and career development, as well as personal growth and hopefully future employment. (Read the September President's page for why I feel that volunteering is important.)
Last month, I highlighted my desire to increase the HGS membership even though membership dues are not a large source of income. Our dues are extremely low ($28) compared to other memberships in our industry. Increased HGS membership allows us to get the word out on our conferences, meetings, and social events which are where we generate the income that covers our expenses. We are faced with the challenge to make ends meet, while we are cutting entry fees and experiencing attendance-drops and reduced financial support from industry. We are fortunate that earlier HGS Boards have provided us with the resources to navigate these demanding financial conditions gracefully, and not have to implement draconian measures immediately to rectify the situation.
I am firm in my commitment to helping all of our members during this difficult time in the oil patch and I am open to any and all suggestion on how to reduce the cost to run the activities we all enjoy and appreciate, while continuing to keep up quality we have grown to expect from the HGS. Email me directly at john.jordan@hgs.org.
releasedate:
Saturday, October 1, 2016