---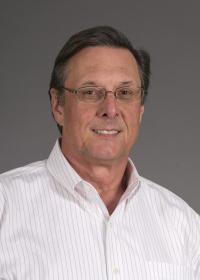 Who Are You?
Geologist Poroperm – you have been laid off. Geophysicist Hertz – you survived the latest cuts, but are unsure about your career progression. Both geoscientists wonder: "Do I have a future in this industry?" The answer to this question depends on you.
In a downturn, it's important for you to make a self-assessment - whatever situation you're in. Look in the mirror and ask yourself "Do I really like this type of work? Am I willing to do what it takes at any cost to stay in this industry?"
and gas industry. This might have been enough during the good times we just left two years ago but it is probably not going to be enough during the down times we are currently experiencing. AAPG Certification or becoming a member of the Division of Professional Affairs (DPA) is a type of certification that documents your work history and experience. It is a global certification of your skill set by the leading oil and gas Society in the world. You will need some minimum amount of work experience to be an active member and then can apply as a coal
If you believe that the oil and gas industry is your life's calling and desperately want to find an oil field, you can. I know this first- hand because I have been laid off multiple times and found lots of oil after that in my career. I gathered perseverance and advice from getting to know the hard core, as I call them, of the oil and gas industry.
Their stories are very similar to mine. They found opportunity in adversity and fellowship with others through their professional affiliations. Many of you have had the opportunity to experience the up times in our industry; it can become a slog in the down times.
One of the most powerful things you can do is document who you are and what you have done. Industry legal and human resource departments have limited their responses during reference calls to simply verifying employment. Therefore, people must cultivate outside validation of professional experience. I was often surprised by the lack of interest newbies expressed when coming into my office about the displays of my professional certifications. Rarely was I asked why I was a certified member of the AAPG or a licensed Geoscientist in the state of Texas.
I joined the AAPG when I was in graduate school. My initial reason to become a member was that they were the only quality source of oil and gas oriented literature. This seemed like the right thing to do given that my goal was to find hydrocarbons. The AAPG was my opportunity to associate with other oil and gas professionals and get a stamp of acceptance in my chosen career. How? To become an active member of the AAPG you need someone who is an active member to sponsor you. This is a form of acceptance within the professional ranks of the oil geologist, petroleum geologist, petroleum geophysicist or qualified reserve evaluator which then makes you a DPA member. Some geoscientists are certified in more than one area. Another method of validating your technical knowledge is by being licensed in the state of Texas which requires passing a written exam and then paying yearly dues. The license allows you to give legal depositions and testify in court. Some states offer reciprocity. A state license provides a unique and different aspect of your professional qualifications where many others do not have the legal right to participate.
The single biggest event of my tenure as President of the HGS is the 2017 AAPG Annual Convention and Exhibition (ACE) that will be held in Houston, Texas in April, 2017. The meeting coincides with the 100-year anniversary of the AAPG. This will be a historic event. Those of you that are looking for work will find a fantastic networking opportunity by volunteering and attending ACE. For all geoscientists ACE will be the best opportunity to expand their technical knowledge base cheaply. If the industry is still climbing out of the slump, Houston employers probably will actively discourage you to attend because of cost. However, You are in charge of keeping your skills strong and doing so benefits you and your company. I am certain that some employers will give staff the time off if individuals pay their own registration. This is a small price to attend the world's premier petro-technical conference and hear industry reviewed talks and posters on cutting edge concepts and technology in our industry.
One of my goals as President of the HGS is to increase our membership and get every HGS member that is actively engaged in geoscience to either apply as an active member of the AAPG or upgrade their membership to an active level. As HGS President, why should I care about AAPG member status? The HGS is an affiliated society of the AAPG and therefore a member of the Gulf Coast Association of Geological Societies, GCAGS. The GCAGS is a section of the AAPG which represents one third or more of the total AAPG population. The HGS underpins both organizations. The HGS leadership has several paths to influence national level policies at AAPG headquarters. We are committed to keeping the value of your active membership in AAPG high by defending the quality of the active membership.
Joining and then volunteering in these geoscience societies is good for your career, adds value to your company, and strengthens the HGS. That's a win for us all.
releasedate:
Thursday, September 1, 2016