---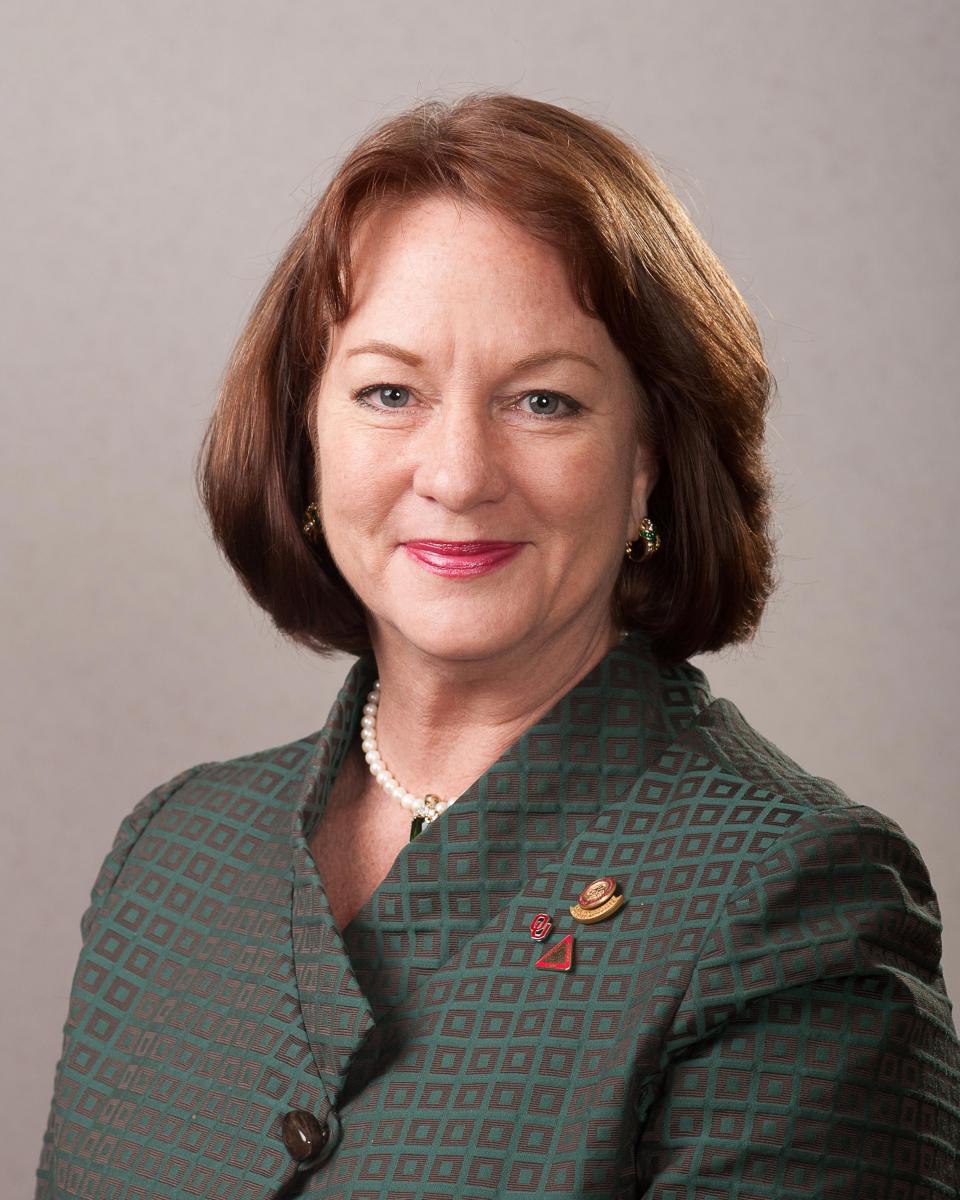 Thank You All...and a Parting Commentary
This will be my last Board in Action column, and as such, I would like to take part of this piece to sincerely thank the wonderful people with whom I have served this year. Many kudos go out to the other volunteers on the Board. Not only have they been organized and informed when coming to the meetings, but were eager and willing to do the tasks assigned. And with the exception of one meeting – we were generally out early (no reading of reports!).
Special thanks go to John Jordan and Larry Quandt! Larry has kept the Treasury on the straight and narrow this year AND took on the task of organizing the Shrimp Peel. John has saved the HGS tens of thousands of dollars this year, with his expert negotiating skills on hotel costs for various events, and especially getting Anadarko to let us use their venue for the Mudrocks Conference. Thank you too, Anadarko! Without the use of their facilities, Mudrocks would have lost a bunch of money, but instead we cleared a decent amount. This year that profit is especially important – as significant decreases of sponsorship and donations are affecting every event the HGS hosts.
The last big event for the year will be Guest Night on the 11th of June. Please consider sponsorship to help with this great event, chaired by Charles and Linda Sternbach, and please attend – we would love to see it sold out once again.

I know the HGS will be in very capable hands next year with John at the helm and looking after every dollar we spend.
Now, the second part of my last sound bite has to do with the AAPG – and my last chance to get on my soap box!
A commentary on recent trends in AAPG After 40 years of membership in the American Association of Petroleum Geologists (AAPG), I am actually questioning the reason why I continue to be a member. This year especially, the leadership of AAPG has taken some really bad turns in their direction of the organization, and I don't say that lightly. Here are a few examples:
1. The House of Delegate members learned last year that the House leadership has decided to re-write the Constitution and By-Laws of the organization. Why? Because it was "complicated" and "wordy" and needed to be "simplified." To me, if it ain't broke – don't "fix" it. But "fix" they have – by eliminating over 3000 words. However, there are serious amendments to the new document that question the real purpose behind the re-write – like take all the references which say "shall" (meaning some action HAS to take place) to "may" (which implies that there are ways of bending the rules). There are tons of inconsistencies in capitalization, numeral expression and so forth that makes it look like a 3rd grader wrote it. When in fact, the House leadership WITH THE ASSISTANCE of our Parliamentarian (and her consulting fees) wrote the documents.
At a time when AAPG is hurting for money (like everyone else) and has lost 21 employees due to layoffs or early retirement packages – why does it make sense to PAY someone consulting fees for a re-write that wasn't necessary in the first place? Is the simplification an assumption that the membership is dumb and can't understand the meaning? Or is it a way of adding more to the slippery slope we find ourselves on after dumbing-down experience and sponsor requirements?
2. Shortly after the Houston members of the House of Delegates started meeting last September, we got word from Headquarters (Tulsa), that we were no longer going to be sent  membership applications to review. Now, I have been a member of the House of Delegates here in Houston for almost 18 years. The HGS has about 48 delegates to the AAPG House of Delegates. We have one delegate per every 70 Active member of the Association who lives in the area designated as part of the HGS. Because of the concentration of AAPG members, the HGS has the largest delegate voting bloc in the House. In the 18 years I have volunteered my time as a Delegate, we have taken applications and vetted them to make sure the applicant meets the educational, experience, ethical and professional requirements of the organization. When you get 48 or so people from various companies, large and small in a room, there are few people we don't know here in town in one capacity or another. As such, it was quite easy for us as a group to easily vet any application that came down from Tulsa. It was quite a shock for those in the House group to find that we were no longer going to be getting member applications. Apparently we vet the applicants too well…and Tulsa decided we didn't need to be as thorough as we had been for decades – so we were cut out of the process. Not only have the Houston Delegates not been vetting applicants for AAPG membership in the HGS territory – but we can't even get a list of those persons who have been approved by Tulsa! No other Society was targeted in this "elimination" process – just Houston.

3. The last straw on this camel's back however, has come recently, when the Leadership decided to change the way the Advisory Council votes on honors and nominations. When a few of us fought the good fight many years ago to get representation for the International Regions on the Advisory Council, it was with the idea that there was a minimum number of AAPG  members required to have voting privileges. That number was set at 750. ALL Sections, Divisions and Regions were invited to participate, but 750 members were required to have voting rights.
Now, most of the Leadership has recommend that all Section, Division and Region representatives should have a vote – even if they only have a small number of actual members in their respective affiliation. So how is it fair and democratic for a Region who may only have 250 members have the same voting weight as the Gulf Coast Section, with 4,600 members (which is 33.2% of the total AAPG voting membership, which stands at 13,902 members)? This has a huge impact on fairness when it comes to nominations or honors and awards, the two functions that the Advisory Council is charged with every year. This is yet one more example of the dysfunction of some of the Leadership running this organization this year, and one more reason why I am questioning the future of the organization and the continuation of my membership.
The AAPG President has been heard saying (hearsay – I admit – but from a credible source) that he would love for everyone with 30 minutes and a credit card be able to become a member of the AAPG… what are we to become – The National Geographic
Society?
That's my two cent's worth – and my opinion only… I do not speak for anyone else in the Houston Delegation or any other member of AAPG. I am just expressing my concerns for an organization for whom I have put in many volunteer hours and hate to see it torn apart by some who have a different "vision" for the organization. This reminds me of the "not-so-Freudian-slip" by Past President Lee Krystinik when he was here in Houston as host of the Exploration Manager's Luncheon, and he introduced himself as the President of the "Association for the Advancement of Petroleum Geosciences"… gird your loins, as you can bet that will be the next thing that comes down the pike… name change!
For now, I will probably pay my dues one more year…I certainly want to see if incoming President Paul Britt can turn this turmoil around during his year. I also want to be a member during the 100th year of this organization, and get one last "member discount" to the 2017 Convention here in Houston next year, which should be a great convention driven by HGS volunteers.

If you are an Active AAPG member (not Associate or Student), and want to be more involved in the governance of the organization, there will be another delegate election next year for the Houston area. At this point in time you can give me your name if you want to run as a Delegate for the House. As Past President, it will be one of my duties to find qualified applicants to nominate, and there will be multiple positions coming up. The Delegate position is a 3-year term, and one is obligated to go to the Annual Convention and represent the HGS in whatever issues come before the house. This year should be especially interesting – given all the above issues.