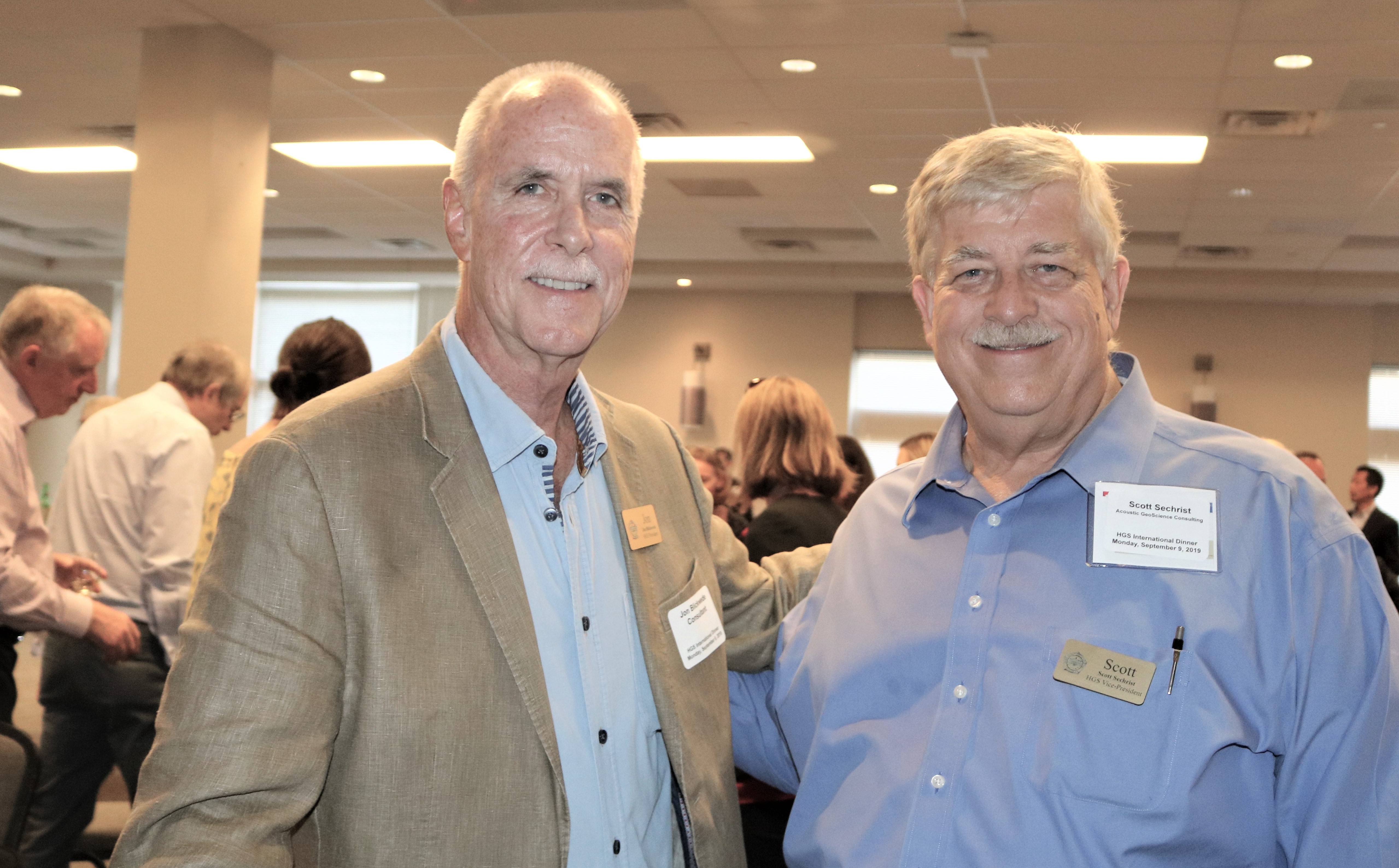 HGS President Jon Blickwede and Vice President Scott Sechrist at the September 9 2019 HGS Dinner Meeting.
Brent Boyd of Oxy gave a presentation on his former company called, "Anadarko Petroleum Exploration Lookback 2004-18: Lessons Learned for Conventional Exploration Risk and Uncertainty Predictions.
Steve Getz, HGS International Explorationists opened the meeting.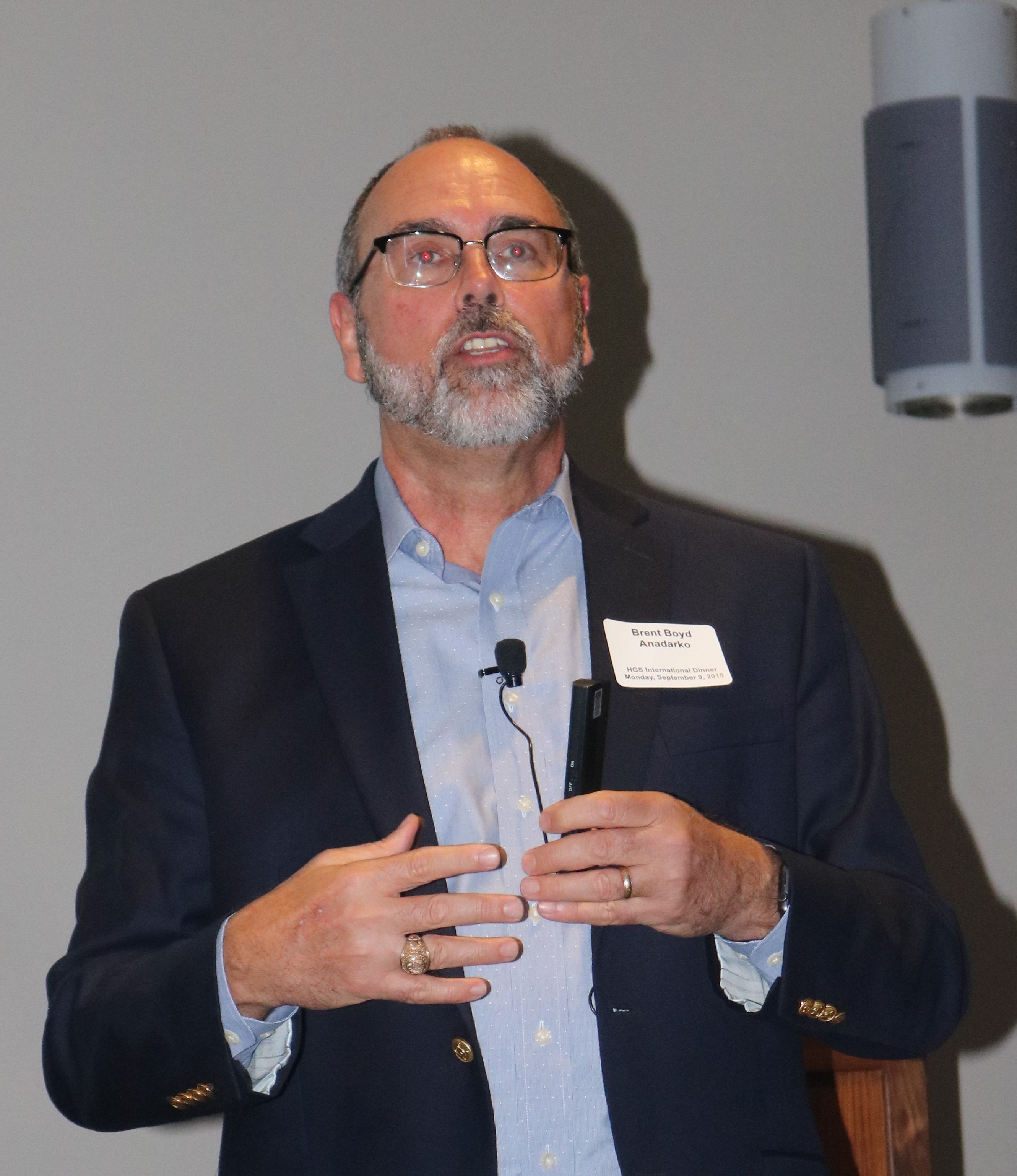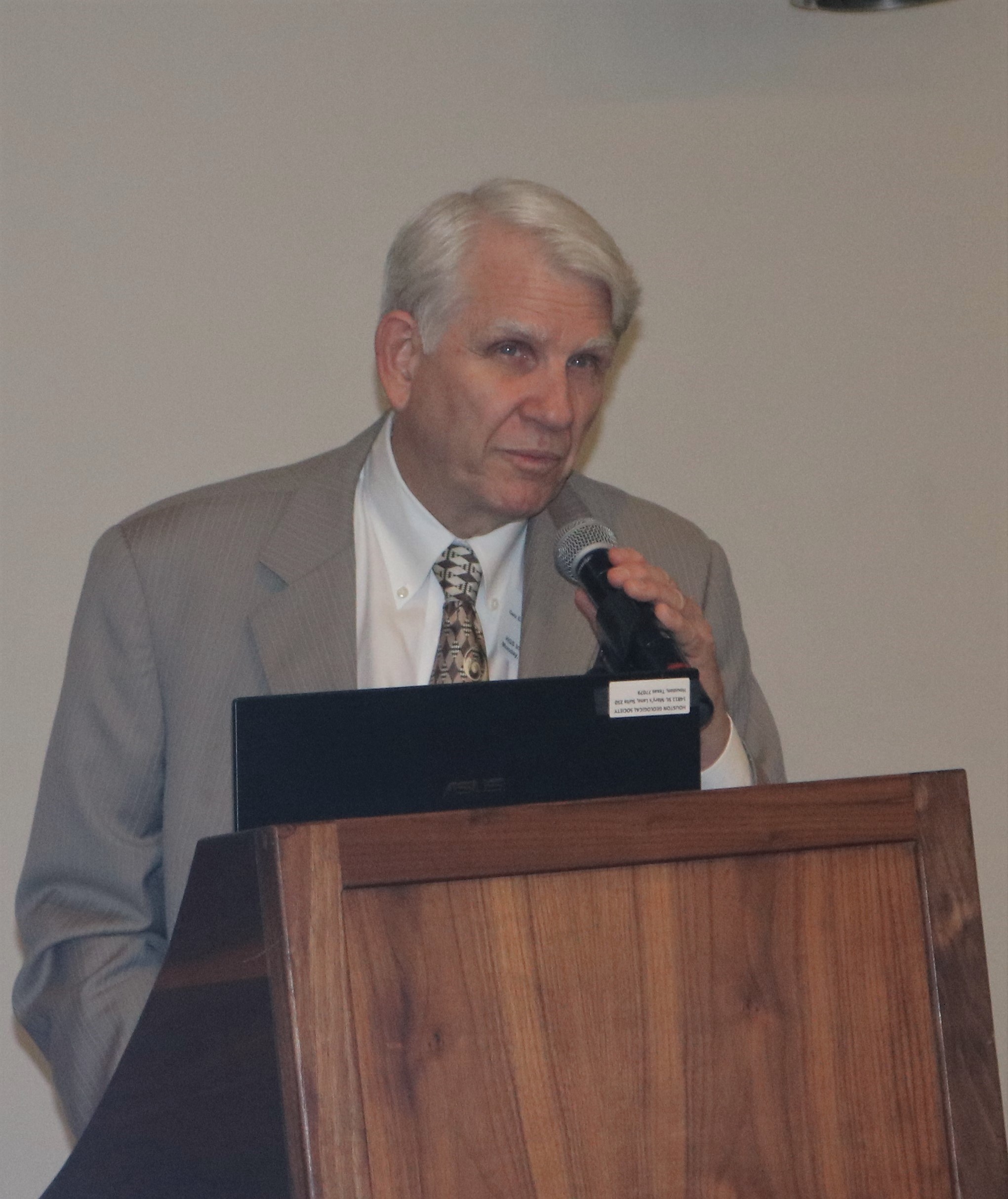 The audience primed the discussion with questions after the talk.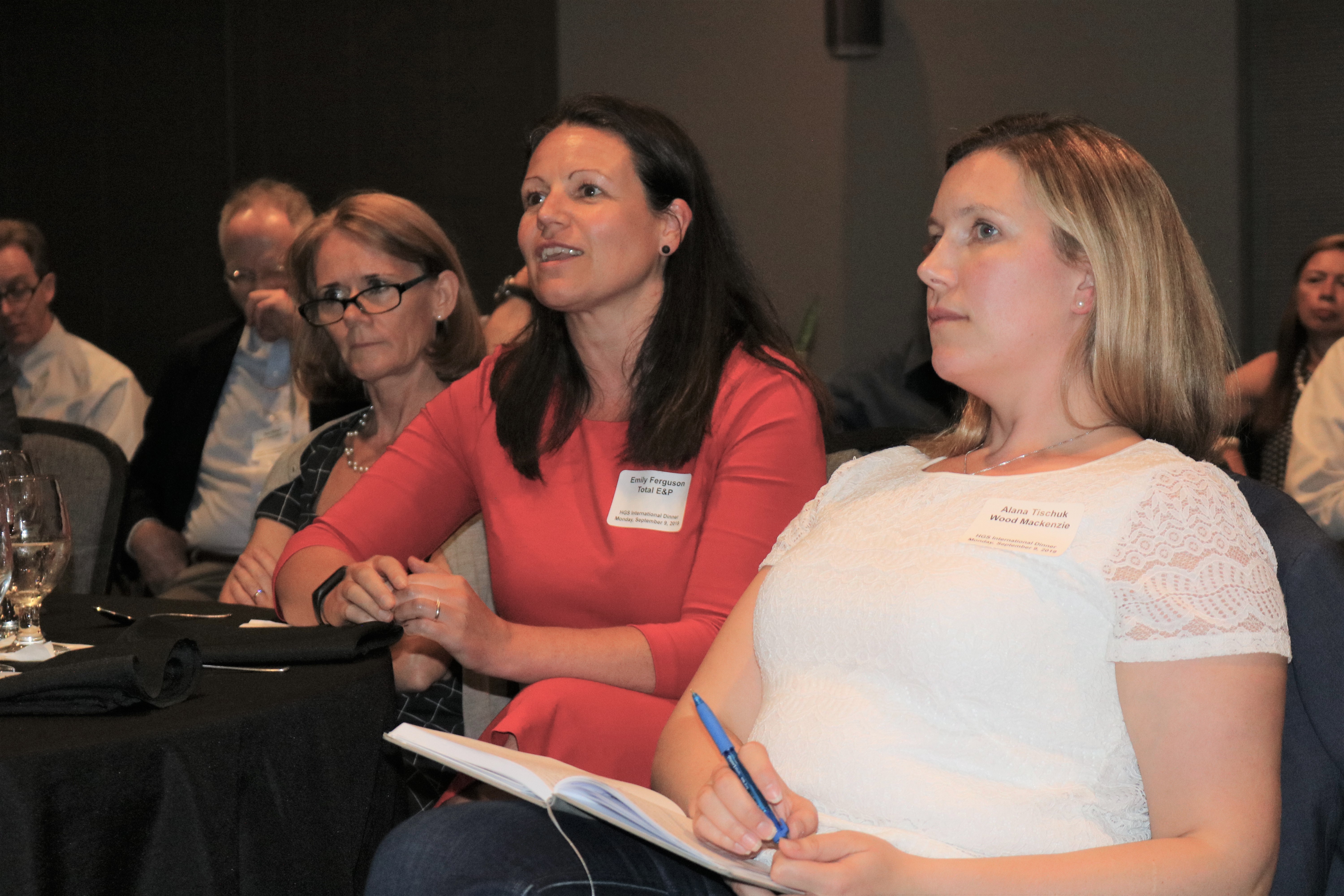 Image: