John Joseph Amoruso, beloved husband, father, grandfather and friend, passed away January 29, 2018. He was born on October 13, 1930 in Portsmouth, NH. After attending and receiving his Bachelors in Geology at Tufts University in 1952, John spent three years in the Navy as an officer on a destroyer. He returned to college, attending the University of Michigan and received his Master's in Geology in 1957. John met Camille at Michigan and they were married in 1958. John remained loyal to Michigan, watched many U of M football games and was on the Geoscience Alumni Advisory Committee which he chaired in 1987-88. John received the first Distinguished Alumni Honor Award from the University of Michigan Department of Earth and Environmental Sciences.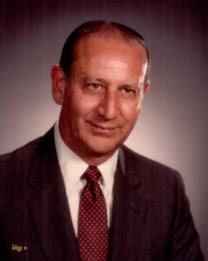 John began his career as a geologist with a summer job with Stanolind Oil and Gas in Oklahoma City in 1956. After graduate school, he joined Pan American Petroleum and eventually becoming an independent petroleum geologist in 1969.
As an independent in Houston (Amoruso Petroleum Company), John Amoruso has been active in exploration in Texas, Arkansas, Louisiana, Colorado, Wyoming and Nebraska but his focus has been with the Jurassic and Cretaceous of Texas. In recent years he has taken on the additional role as vice president for exploration for Legends Exploration. John always displays humility and modesty regarding his exploration successes. But that comes from his character; the actual results are anything but modest, in fact, they are fantastic. Certainly, the crowning achievement in his long career was the 2005 discovery of a deep Bossier tight gas sand reservoir in Robertson County, Texas. Here, John with his vast experience with the Texas Mesozoic developed an exploration model, without the benefit of seismic, stipulating the existence of turbidite sands in the Bossier beyond the Cotton Valley carbonate shelf edge. The field was rightfully called the Amoruso Field, one of the largest U. S. gas discoveries in recent years. Other than his family, geology was John's passion! He was often heard saying, that he has never worked a day in his life, because he loved what he did so much. John was devoted and gave a lifetime service to the geologic profession including being the President of the AAPG in 1982-83 and also much involvement and President of GCAGS, SIPES and The Houston Geologic Society.
John Amoruso was a Certified Professional Petroleum Geologist. John has received numerous awards for his contributions and leadership including honorary membership in AAPG, GCAGS, SIPES and the HGS. He has received the Michel T. Halbouty Outstanding Leadership Award from the AAPG (2007), the Don R. Boyd Medal for Excellence in Gulf Coast Geology from GCAGS (2005), Outstanding Explorer Award from AAPG (2010), Outstanding Independent from SIPES (2014) and the colonel Edwin L. Drake Legendary Oilman Award from the Petroleum History Institute (2013). In 2011 he was recognized as one of Houston's great industry legends by the Houston Geological Society. The AAPG Foundation recently advised they awarded John the L. Austin Weeks Memorial Medal for 2018.
John and Camille were inseparable in their love and support for each other. Camille attended most of John's geologic conventions. They share many friends through these associations. John is survived by his wife of 59 years, Camille K. Amoruso, two sons, James, wife Patricia with grandchildren Christopher and David, and Michael, wife Cathy and grandchildren, Andrew and Camille; sister, Donna Moffett; brother, Paul Amoruso. Preceding John in passing, are his parents, Joseph and Mary Amoruso and brother Donald Amoruso.