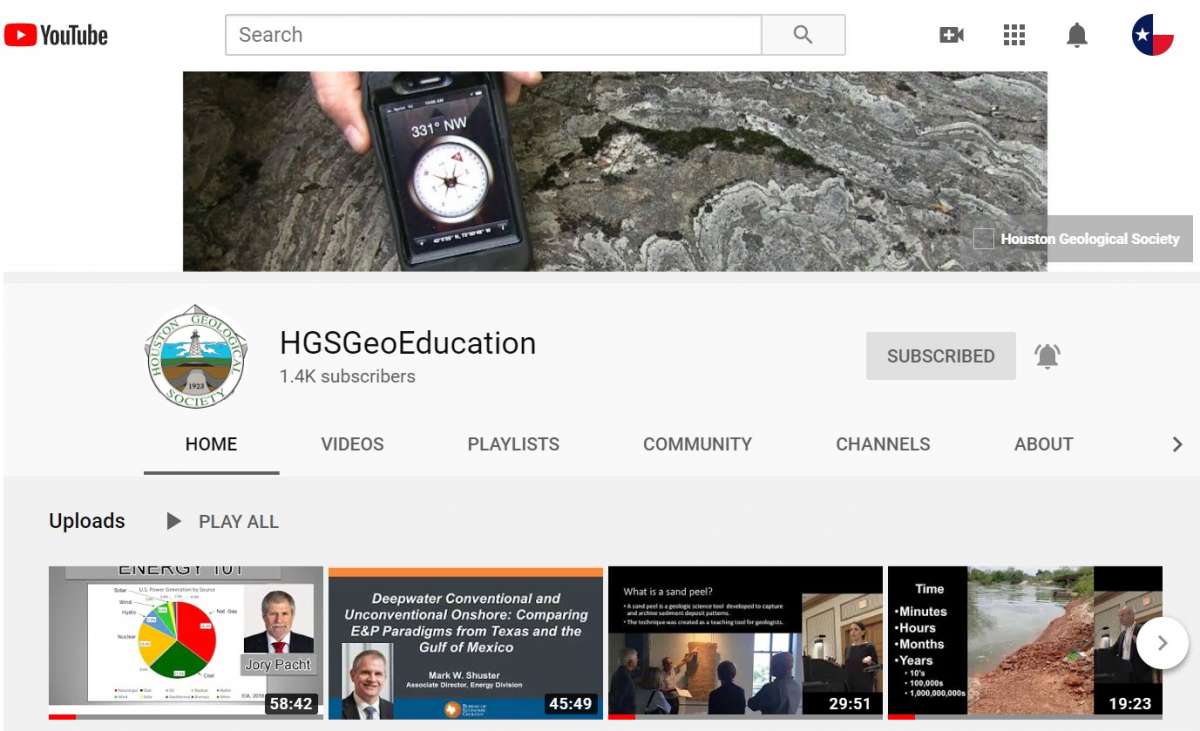 HGS hosts an active YouTube Channel featuring past speaker presentations.  The YouTube channel has1400 subscribers and over 200,000 views.
You can access these video recorded presentations at this link:  https://www.youtube.com/user/HGSGeoEducation/
Remember to click on "Subscribe" when you access the YouTube channel!
This will save it on your browser for future reference and notify you of new video uploads. 
Here's a recent January 2020 video 
Looking for a specific topic of interest?  There are over 20 playlists on specific topics.
Check out the playlists https://www.youtube.com/user/HGSGeoEducation/playlists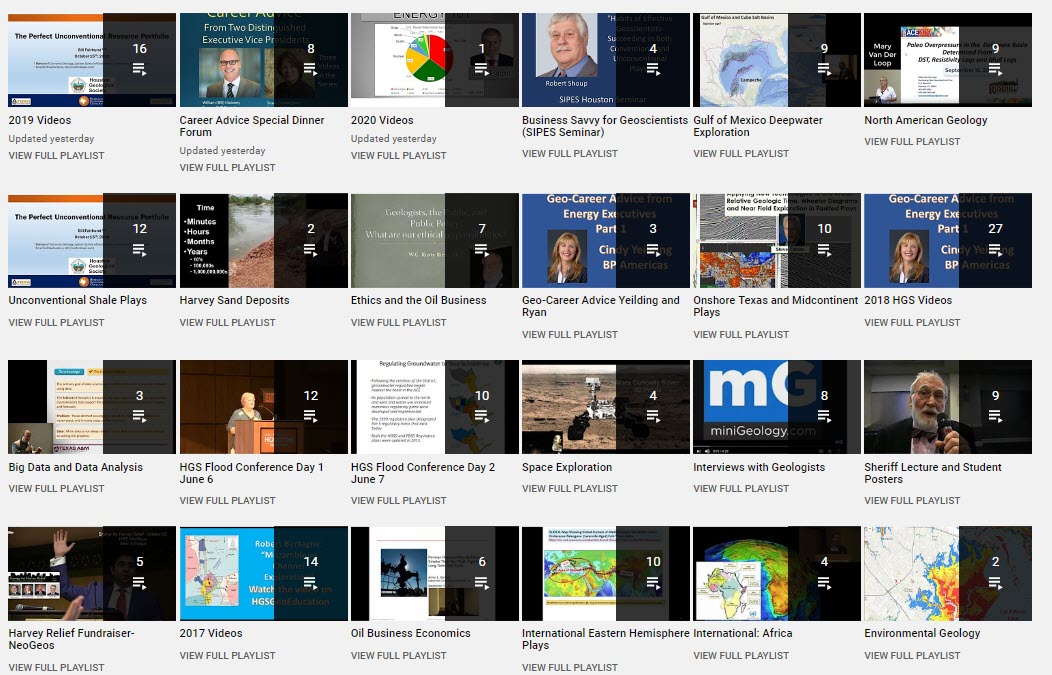 Image: