Submitted by

jwtucker

on Thu, 09/06/2018 - 11:18am
The Year Ahead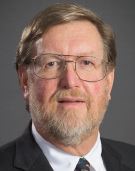 Greetings from this year's Houston Geological Society Bulletin.  This will be our second year as primarily an electronic publication.  The first year was focused on keeping all the familiar features of the past hardcopies, in a form accessible from your computer.
Since we do not have a restriction on number of page multiples (sort of), we can explore other areas that may be of interest to Members.  We will have a quiz directed at early-career colleagues, involving them in the HGS, and passing along familiarity with past tools and practices, and encouraging conversations with more experienced colleagues.
We will be accepting monographs from geoscientists that I'm calling "Lessons from a Career".  We have all had experiences that taught us aspects of professional practice and business gained over the years.  The focus is on lessons and practices, not just biographies.  These will be lightly edited.
One of the most interesting recent radio shows is "How I Built This", where folks discuss businesses and enterprises of all sorts they have started, and developed them into going concerns.  Houston likely has more independent petroleum companies and partnerships of a few people, as well as sole operators than anywhere, so this will be a way to share their stories.  And many environmental and hydrogeology concerns have also been started by HGS colleagues.
You will see several mentions of recent and upcoming field trips in this issue.  The  HGS Grand Canyon trip has been held for many years, and is covered in this issue.  In addition to other field trips for this year that are still in planning, you will see an announcement for a trip to the Solitario laccolith and other features of the Big Bend State Park, immediately west of the Big Bend National Park, and harder to obtain reservations for.  We will go to Alpine on the train, and return by train, with trucks for the park, and accommodations within the park.  As accommodations are limited, you will want to sign up early.
There are discussions of the Texas geoscience licensure elsewhere in this issue, so look for them, watch the "sunset" hearings archived online, and inform yourself on this subject, and contact your legislators, if you feel so moved.
There is a list of HGS committees on Page 3 of this Bulletin, so look it over and call or email the committee chair of any that look interesting to you.  A few hours of your efforts can make a big difference, so volunteer for something this month, either with HGS or in your community.