Submitted by

jtucker

on Mon, 02/04/2019 - 8:58am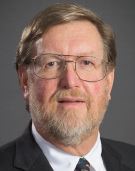 A Busy Start
  2019 is off to a flying start, and the meeting talks are hotter than the weather.  I hope you have had a chance to see one or more of them.  When permitted, our video recording committee records them for viewing.  Please browse them at: https://www.youtube.com/user/HGSGeoEducation/videos .  It's quite an archive.
This month has lots to do for the shortest month.  Our annual Scholarship Night dinner meeting is guaranteed to pass along a lesson or two from the distinguished speakers.  Plus, you will have a chance to congratulate the student winners of our annual HGS Undergraduate and Calvert graduate scholarships.  Come and meet some of our future colleagues.  The E&E, International, Northsiders', and annual ethics programs also fill the calendar.
Spring is the season for student events.  The student research day at the University of Houston is coming soon, and we will have details when it is set.  The annual Industry-Rice Earth Science Symposium (IRESS) will be held 21-22 March, with the theme of "Minerals and Energy:  Science, Economics and Policy", followed by Rice night at the HGS 8 April dinner meeting.
Core workshops are always a great opportunity to learn and to refresh your observation and description skills.  Our next one is 28 February at the Core Laboratory facilities, and it is filling up.  See details in this Bulletin.
Preparations are now underway for HGS Members to participate in the organization of the next SPE Members in Transition hiring event on 26 March.  Quite a few companies are interviewing engineers and geoscientists at these events, and it is beneficial to volunteer if you have the time, and want to be on the inside of this event.  Contact me if you are interested in volunteering for this very well organized program.  Attendee information at:  https://www.spegcs.org/events/4212/ .
At this writing, there are still a few available slots on the March field trip to the Big Bend State Park, and signup information is elsewhere in this Bulletin.  A beautiful time of the year in West Texas.  And, in addition to the technical meetings, trip, and social events, the HGS year will wrap up with a Guest Night meeting at the Museum of Natural History on 8 June.
Have a safe month, and volunteer for something.