Submitted by

jwtucker

on Tue, 04/02/2019 - 9:05am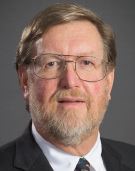 Information Everywhere
We just finished a busy month, filled with several HGS and other programs.  March began with the initial HGS Subsurface Intelligence and Analytics Applied Geoscience Conference.  The growing awareness of machine applications which can provide fresh ways to look at our information, once it is in electronic form, and hopefully improved interpretive results.  But any result is only as useful as the veracity of the data used in these analyses.  The qualifying and checking the data used will foreseeably be the critical part of this process.
The CERAWeek held annually in Houston gets bigger and bigger.  This year "Agora" sessions were held concurrently with the more widely-reported CERAWeek sessions with petroleum ministers and politicians.  These Agora sessions ranged widely overcoming technology and diverse energy sources, and the impact on transportation, utilities, manufacturing, and lifestyles.  The focus was often on the developed world, but also ranged into the Global South, which will be this century's laboratory for many of the changes from our present-day ways.  The sessions were videoed, and of particular note was a discussion with Ray and Hunter Hunt of Hunt Oil Company, a very successful private petroleum company now investigating perovskite PV electric generation in addition to their traditional activities.  Their video is not yet posted, but watching it may be the most interesting thing you do this month.
We are particularly fortunate in this area for the abundant public information sessions available to all for free, or at very low cost.  The HGS naturally sponsors many of these in geoscience areas, but other groups do as well.  The University of Houston Energy Forums and presentations at the Baker Institute at Rice University are available for the cost of parking.  Get on their email lists.  The week after CERAWeek in March had Norwegian Energy Day (interesting coring technology presented), followed by the posters and Dobrin Lecture at UofH, and Rice's annual IRESS covering petroleum relationships to metal ores, lithium, and brines in general.  Student posters from the IRESS will be shown during Rice Night at the HGS on 8 April's meeting, so come early and visit with the students and encourage our future colleagues.  Look on Page 2 for information on free online courses in geomechanics from Stanford University.  They have been involved in this discipline for many years, and one of the early universities to pursue online learning.
I started writing this on the train to Alpine and wrapped it up on the way back.  This was the conveyance to our inaugural HGS field trip to the Big Bend Ranch State Park.  Four days of the geology of that lovely area, including on the drives to and from Alpine.  Our field trip committee worked over almost a year setting this up, and the trip came off excellently.  We'll take the lessons learned to make the next one even better.  And see Page 15 for the next HGS field trip, closer to home, on faulting in the Houston area on 4 May, as this is always a good trip.
Volunteer for something this month.