A Brief History of Carbon Sequestration in the U.S. What Does the Future Hold?
Learn about Carbon Sequestration projects in the United States from the 1970s to the present.
A Brief History of Carbon Sequestration in the U.S.
What Does the Future Hold?
Speaker : Bryan Guzman, Premier Corex
Carbon Capture Group Luncheon (new HGS Group)
Lunch time , in-person 11:30 AM to 1:00 PM
Location: Premier Corex Conference Room
Beltway 8 and Clay Road 11335 Clay Rd Ste 180, Houston, TX 77041 More info Contact: bryanguzman85@gmail.com
Lunch is included in the $30 event fee.
HGS has created a new CCUS Special Interest Group, as of September 2023. If you want to be added to an email list contact, Bryan Guzman and Linda Sternbach -linda.sternbach(@)gmail.com
The deadline to register online is Oct 10. Space is limited to 45 people. Walk-ins are permitted if space allows.
Overview
Since the 1970's CO2 has been utilized for enhanced oil recovery (EOR) projects in the US. In the 1980's the first carbon sequestration projects initiated. Since then, waves of government funded projects have been started all over the US with the inclusion of some commercial projects. Today, this pace has increased dramatically bringing with it new opportunities and challenges. These obstacles have placed individuals with subsurface experience front line and center to develop industry best practices for the fulfilment of both technical and regulatory requirements.
Where it Began – Enhanced Oil Recovery (EOR)
The Permian Basin experienced a boom in the early 1970s through the 1980s using CO2 for EOR. The first commercial flood occurred in Scurry County, TX in 1972 called the Scurry Area Canyon Reef Operators Committee (SACROC). Chevron recovered CO2 from natural gas processing plants and transported the gas 220 miles for injection. This project combined with high oil prices in the late 70s and early 80s lead to the construction of three major CO2 pipelines.
One of the primary regulations governing EOR applications was the Safe Drinking Water Act of 1974 (managed by the EPA and delegated to the Underground Injection Control Program or UIC). This led to reporting guidelines in the Clean Air Act (CAA) (enacted in 1963), which the EPA upholds. More recently, tax credits based on the 45Q credit enacted by the Energy Improvement and Extension Act of 2008 have provided additional funding for EOR.
Initial Steps – CCS Technologies Program (MIT)
In 1989, the Carbon Capture and Sequestration Technologies Program at MIT researched various technologies to capture, utilize, and store CO2 from large stationary sources. It became internationally recognized for it's multi faceted approach reviewing CCS from a technical, economic, and political perspective.
Regional Carbon Sequestration Partnerships (RCSPs)
In 2003, the US DOE created a nationwide network (7) of regional partnerships to help determine and implement the technology, infrastructure, and regulations to promote carbon storage. 1. Characterization Phase (2003 – 2005) – data collection on CO2 sources and geologic formations 2. Validation Phase (2005 – 2013) – evaluated CO2 storage opportunities with small scale field tests (< 1 MMT CO2) 3.Development Phase (2008 – 2021) – injected 1 MMT or more of CO2 into the subsurface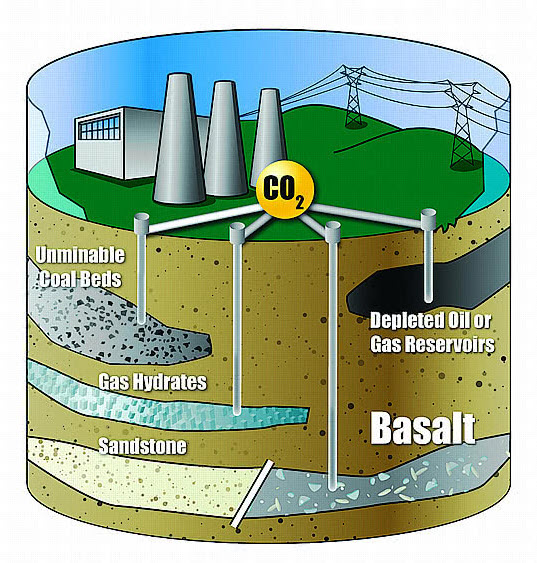 Credit https://polarpedia.eu/en/carbon-capture-and-storage/
We think the future holds $479 billion dollars of new energy funding through the Infrastructure Investment and Jobs Act (IIJA) Signed into law Fall 2021 and Inflation Reduction Act (IRA) Passed Summer 2022. The US Government has continued to directly fund CCS-related initiatives since 2003. This was further enhanced with the 45Q tax credits and recent legislation providing over $479 billion dollars in funding over the next 5 years. Much of the funding has been extended through 2033 with more being discussed. More states are being approved for primacy to expedite class VI permitting.
About the speaker: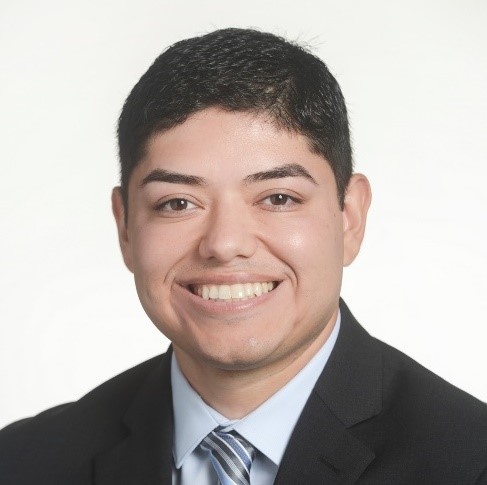 Bryan Guzman received his B.S. in geology from the University of Texas at San Antonio in 2008 and his M.S. in Analytics at Texas A&M University in 2018.
He began his career as a geologist for Ingrain, Inc. in 2008 where he was an integral part of the company's validation period that led to the commercial launch of their product lines and subsequent sale to Halliburton. He is a technical expert in digital rock analysis and the deployment of state-of-the-art technologies within the core analysis space. Recently, he has driven Premier's growth into the Carbon Capture and Storage market through participation in Department of Energy (DOE) funded projects, development of training courses that help subsurface teams satisfy federal and state regulations, and consulting with commercial entities on existing projects. Over his career, he has held positions in operations, research & development, and sales & marketing.
Thank you to Premier Corex:
Sponsor for the October 11 Luncheon Meeting

When
October 11th, 2023 11:37 AM through 1:00 PM
Location
Premier Corex




11335 Clay Road Suite 180




Houston

,

TX

77041




United States
Event Fee(s)
| | |
| --- | --- |
| HGS Member | $ 30.00 |
| Non-Member | $ 30.00 |
Event Attachments
| | |
| --- | --- |
| Sponsorship Opportunities | |
Event Contact
| | |
| --- | --- |
| contact Email | bryanguzman85@gmail.com |
Event Filter Informations
| | |
| --- | --- |
| Event Owner | General Lunch |