HGS Zoom Short Course: Applied Understanding for Geoscientists of How Engineers Calculate Reservoir OIl and Gas Volumes using PVT
Learn to apply the fundamental principles of PVT beginning at the well site and progressing through the lab to the PVT report and its application in estimating oil and gas volumes.
Attendees will receive a Certificate of Continuing Education for 4 PDH, as well as digital course notes.
Course Cost
HGS Members $200
HGS Student Members & Emeritus $100
Non-members $400
Registration will close Wednesday October 19, 2023 at 4 pm. Meeting links will be sent at this time to the "Primary" email listed on your HGS account.
**Non-Members can submit an application and pay their dues before registering to get the member price. Please call the HGS office at 713-463-9476 to be registered only AFTER your application and dues are submitted.**
Course Description
Learn to apply the fundamental principles of PVT beginning at the well site and progressing through the lab to the PVT report and its application in estimating oil and gas volumes.
Summary
This practical course will provide students with a working knowledge of Pressure Volume Temperature (PVT) and an understanding of Equation of State (EOS) and its application, following a path from field sampling to the lab and on to the examination of common practices and analyses used in classical and simulated reservoir engineering.
Learning Objectives
Understand the

fi

eld separation processes and sampling procedures

Learn how to select the method of sampling at the well site

Learn how the PVT lab validates samples and conducts experiments

Determine which PVT experiments to perform on your samples

Identify the six reservoir

fl

uid types and their phase behavior

Learn to read PVT lab reports for DLE, CCE, CVD, and Separator Tests

Construct black oil PVT tables for volumetrics and simulation models
Introduction
As a Geoscientist it is useful to understand how your team Reservoir Engineer calculates reserves. You might ask what is Applied Understanding of PVT? It means that you don't need to be an expert in PVT to immediately and effectively apply its fundamental principals in estimating oil and gas volumes at various temperatures and pressures. By the end of this course, you will understand phase behavior in the context of reservoir fluid types and the effect of PVT (pressure-volume-temperature) changes for a characterized fluid (a defined multi-component oil and gas system). You will be equipped to apply your knowledge in the field during sampling and in discussions with the lab, and confidently use the reported results to construct PVT tables. You will also learn how to construct PVT tables using correlations built into Excel. The applied understanding of the fundamental principals is a must for petroleum engineers, especially for reservoir engineers who need to effectively estimate reservoir oil and gas volumes at reservoir temperature and pressure during depletion and enhanced oil recovery (EOR). It is valuable for Reservoir Geoscientists to have an understanding of these principals.
Course Outline
Volumetrics and Correlations
Oil and Gas Volumetric Equations

Oil Correlations for Rs Pb Bo

Gas Correlations for Z and Bg

Oil and Gas Behavior Animations

Oil and Gas Correlation Spreadsheets
Field Separation and Sampling
Surface Separation of Oil and Gas

Sampling Separator Oil and Gas
Material Balance of Fluids
A Day in the Life of a Mole
PVT Lab and Surface Samples
PVT Lab Surface Sample Workflow

PVT Lab Sample Validation

PVT Lab Compositions

PVT Lab Gas Plant Liquids
PVT Lab Experiments
Six Reservoir Fluid Types

Methods and Analyses

Physical Recombination

CCE Experiment

CVD Experiment

DLE Experiment with Correction to Surface Conditions

Example PVT Tables
About the instructor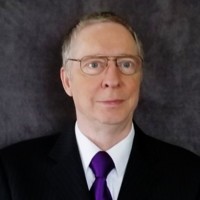 Ronald (Ron) L. Lang, P.E. has over 40 years of experience in reservoir engineering, including classical and simulation applications. He is actively involved as a consultant in domestic and international studies requiring application of PVT equation of state (EOS) principles. He participates in association with geoscience teams in field development strategies including primary, secondary, and enhanced oil recovery (EOR) projects. Mr. Lang is a regular guest speaker for the SPE International Continued Education Accelerated Learning Tutorials relating to PVT and EOS.
Mr. Lang received a B.Sc. degree in Petroleum Engineering in 1974 from Texas Tech University. His career began with Amoco Production Company in Houston and transitioned to consulting firms engaged in exploration and development; acquisition and divestment transaction advisory; and petroleum engineering technical evaluations. He is a licensed professional engineer in the state of Texas.
As an experienced simulation engineer, Mr. Lang learned the importance of correctly applying PVT (EOS) to properly characterize reservoir fluids and accurately predict fluid behavior and its impact on reservoir oil and gas volumes and performance. He has studied under the guidance of leading experts in this field in the oil and gas industry. Mr. Lang had a supporting technical role during the litigation of the Deepwater Horizon Macondo oil spill. In the development of conventional and unconventional oil and gas resources, it is crucial for engineers to understand the differences among the various classes of reservoir fluids. In particular, reserves and their value can be lost rapidly if engineers do not properly identify near-critical fluids, and their behavior, such as in the volatile oils and retrograde gases.
Instructor Contact Information:
Ronald (Ron) L. Lang, P.E.
(832)217-8133 (mobile)
When
October 20th, 2023 8:00 AM through 1:00 PM
Event Fee(s)
| | |
| --- | --- |
| Event Fee(s) | |
| HGS Members | $ 200.00 |
| Non-HGS Members | $ 400.00 |
| HGS Student Members & Emeritus | $ 100.00 |
Speaker Info
| | |
| --- | --- |
| Speaker | Ron L. Lang, P.E. |
Event Attachments
| | |
| --- | --- |
| Sponsorship Opportunities | |
Event Contact
| | |
| --- | --- |
| contact Email | cheryldesforges@hotmail.com |
Event Filter Informations