Submitted by

fanglin

on Sat, 02/01/2020 - 12:00am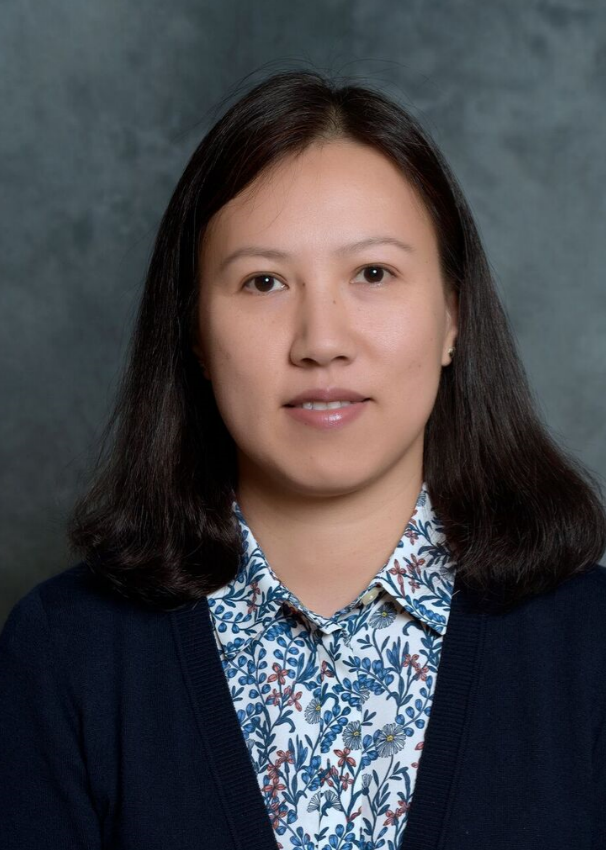 Becoming a Truly Active Member of HGS
From Fang Lin- Bulletin Editor:....Fellow HGS members:
I hope your 2020 has been going well. This month I want to encourage you to become a truly active member of our society. At any time of a year there are typically somewhere between 2000 – 3000 registered HGS members on book, including student members, associate members, active members and emeritus members. The majority of us pay our membership dues year after year, which is great and important. Thank you for doing that. However, the number of members who have participated in activities organized or co-organized by HGS throughout a year is only a small fraction of the total membership population. This means quite many members are only "active" on our membership roll. It also means that many of our members have not fully realized the benefits of being an HGS member, in my humble opinion.
 
So what do I mean by "becoming a truly active member"? What are the ways to become more active? In my mind, there are multiple ways to become a truly active member. First, one can register as an HGS volunteer. It's easy. Just send HGS office manager Andrea Peoples an email (Andrea@hgs.org) or call her (713-463-9476) to express your interest. HGS is always in need of volunteers given the wide variety of events that we host. Second, if you see something is missing in our current program which could benefit many of our members, feel free to bring it up and propose to organize a new event for HGS Board consideration. I believe many of our existing committees started that way. On the other side, if you do not have time to take a leadership role in organizing any event, you can still be a truly active member by participating in HGS meetings, conferences, and social events. Interested in technical learning? No problem, we have monthly dinner meetings and luncheons on a wide range of technical topics. Looking for something that you could bring along your family and children? We have field trips, camp-out events, shrimp peel, tennis tournament and many other activities. Early on in your life and career and just want to know more people? There are events designed just for you. Our neoGeos Committee organizes Geo Trivia Nights, Happy Hours and other activities for young professional earth scientists. Contact Casey Langdon (clangdo3@gmail.com) if you want to know more.
 
In this month, a series of excellent events have been lined up for our members. On February 10th, it will be our annual Scholarship Night. Not only will many outstanding geoscience students be recognized on that night, we are also privileged to have NASA astronaut and geoscientist Dr. Jessica Watkins as our guest speaker. Want to learn something about the Artemis program? This is a chance to ask questions. On February 12th, Dr. Neil Bockoven, an award-winning geologist and journalist will talk about the Neanderthals and homosapiens. On February 24th, Mr. Jack Kenning will discuss his research on a hot exploration area, southern Gulf of Mexico. February 26th, Mr. Rudy Wilhelm will discuss a challenging topic around mapping hydrocarbon migration pathways. On the social events side, HGS 2020 Tennis Tournament will be held on April 25th, 2020. If you are interested in competing in the games, it's the time to warm up. Want to help school children to learn geology? YMCA Camp Cullen event on February 15th is looking for volunteers. Want to meet other young earth scientists like yourself? you won't want to miss the Geo Trivia event on February 26th. Last but not least, you just want a Spring recharge, Shrimp Peel & Crawfish Boil on April 17th may help.
 
I am thrilled knowing all these events are coming our way and hope you feel the same. One thing that I would like to share with you, particularly those of you who do not have the opportunity to interact with many people outside your day-to-day job, like my job used to be, is that you will be amazed by how quickly you can expand and diversify your professional network by attending HGS events. I think this is a unique advantage of becoming a member of a professional society like HGS. Therefore, I encourage you to take advantage of what HGS offers. Sign up for some of the meetings and events, connect with your old friends, make new friends, and learn something new.
Until next month.