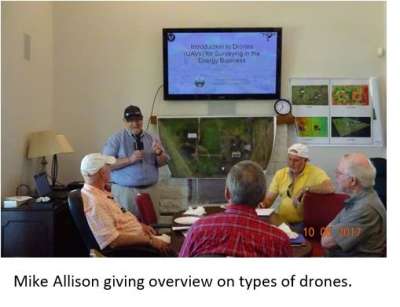 Drones seem to be everywhere these days. They are here to stay and are very useful tools being utilized in many industries. With the expanded interest in the use of Drones, the HGS Continuing Education Committee offered this Aerial Drone course presented by Mike Allison held at Star Creek Ranch on October 6.
This course provided a basic understanding of the types of drones, how drones work and how they are being utilized to solve business problems in a more efficient and safe manner. It covered how to plan, acquire and process the drone data into georeferenced ortho-photomosaics, digital surface models (DSM), 3D.
Mike Allison demonstrated how to import the data into Geographical Information Systems (GIS) systems for further map construction to the 31 participants. The last part of the course involved laying out ground control points (GCPs) and flying a couple of drones to acquire some small aerial surveys over Star Creek Ranch.
After the data was gathered by the drone, Mike Allison imported the actual data gathered into the computer and the class viewed the processed data.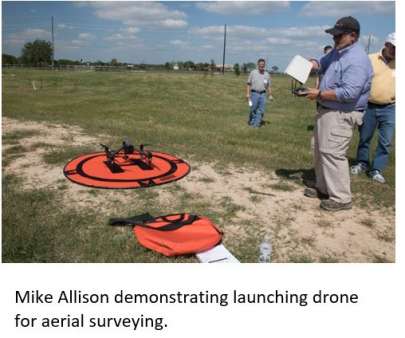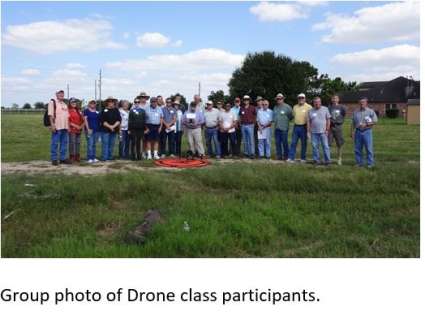 Mike Allison – Aerial Drone Class at Star Creek Ranch on YouTube
Image: