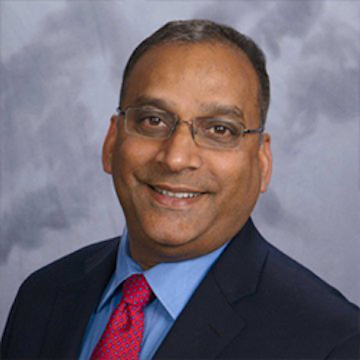 I currently serve as an Alternate with the House of Delegates and I would consider it an honor to continue to serve as a Delegate in for the 2020-2023 Term.
Serving on various committees and volunteering with Houston Geologist Society provided me the greatest joy and enriching experience. I have been associated with Houston Geological Society since 1997. I was part of the Continuing Education Committee then. I had organized several 1-2 day education seminars and symposiums which include, "Geopressures", "Coal Bed Methane", "Reservoir Modeling" and organized and Co-chaired ", and "International Business of Exploration". Over these years I have been active in many programs and co-Chaired International Explorationists Committee and Mud Rocks Committee, serving on Houston Guest Night, volunteered as judge for Houston Science and Tech Fair, a Delegate and an Alternate Delegate at AAPG annual conferences, an Invited Guest Speaker at HGS International Dinner, Dallas Geological Society, and Geophysical Society of Houston.
In the last 20 years worked in the Gulf of Mexico operations, with Petrobras America, International Explorationist at Marathon Oil Corporation, Landmark Graphics, Knowledge Reservoir, and wore several hats, before founding AKD Professional Solutions in 2013. I worked for ONGC in India for 8 years before I worked in Houston. I am very fortunate enough to have worked in several world basins and varied geology, during these years.  Remote Sensing/Earth Observation in exploration is my new passion.   
I have an MBA from Rice (2010), MS, Geology from Texas A&M University (1997), and an MSc-Applied Geology from Indian Institute of Technology (1984).