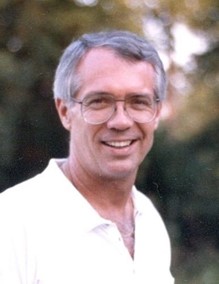 Roland B. "Ron" Keller
1938 - 2022
Roland B. "Ron" Keller passed away on August 7, 2022 at his home on Hospice care, in Watertown, SD. He was born on in Philadelphia, PA to Ruth Adams and William Keller and raised in Winter Park, FL. He attended Winter Park High School, Orlando Jr College, and the University of Florida where he earned a Bachelor's and Master's Degree in Geology. He was a member of the Phi Kappa Phi Honor Society.
Ron married Barbara Greene on August 20, 1960 in Winter Park, FL and they had two children, Brad and Allison.
Ron began his Oil & Gas Exploration career at Amoco and went on to Florida Gas, Volvo Petroleum, Sandefer Oil & Gas, and Blue Dolphin Energy. He was a mentor to many as he successfully managed exploration teams in Texas, Louisiana, Mississippi and their Gulf Coast area.
Ron married Laurie J. Brandriet on June 8, 1980 at the Mirtha Dunn Chapel in Houston, TX. They resided in West University for 37 years prior to retiring to Laurie's home town, Watertown, SD, to a beautiful acreage on The Prairie.
Ron is survived by Laurie, his wife of 42 years, his son R.B. "Brad" Keller, Jr., Cypress, TX, his daughter Allison (Wallace) Smith, St. Louis, MO and Franklin, TN, his granddaughters Anna (Chase) Smith, Emily (John) Boesch, Meghan (Matthew) Massey and Liliya Keller, his grandson Ian Keller, and 3 great grandchildren, Grier and Wynter Massey and Marlowe Boesch, his sisters, Susan Head, Tallahassee, FL and Karen (Jerry) Sarno, Orlando, FL, his brother in law, Randy Brandriet, Pierre, SD, and many nieces and nephews.
Ron was preceded in death by his parents, his brother, William Keller, Jr., his brother in law Charles Head, his sister in law, Wendy Brandriet, and his mother and father in law, Carroll and Shirley Brandriet.
Published by Houston Chronicle on Aug. 14, 2022.