Submitted by

acushing

on Mon, 11/02/2020 - 8:15am
From the President
Jim Tucker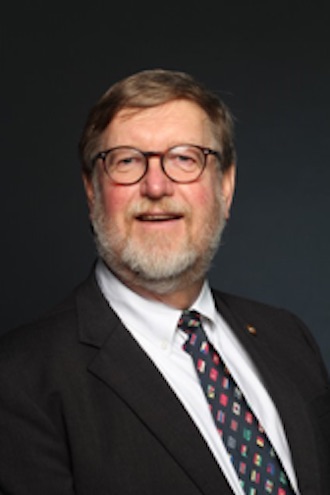 As you are reading this, we have just successfully completed the fifth session of our five-week biennial Africa Conference.  This annual event is held in alternation with the Petroleum Exploration Society of Great Britain (PESGB), and this twentieth edition was not like the earlier ones.  This event has been in-person in the past, over two days.  In order to accommodate safety considerations and travel restrictions, two-hour sessions on every Thursday morning in October allowed over one hundred registrants for each session to view them over multiple time zones.  Most of the presentations were prerecorded, allowing presenters to refine their talks and adhere to time limitations, and allowing for live questions and answers between attendees and presenters.  We also had some prerecorded students presentation, including students from Africa.  This provides a template for remote attendance of future events, as a possible addition once we are able to return to in-person events.
The first session was at the same time as both the AAPG Annual Convention and Exhibition (ACE) and the annual GCAGS GeoGulf meetings, an embarrassment of riches and confusion for some of us.  The AAPG session presentations were recorded, and may be viewed by registrants for several weeks more.  It is always frustrating at this convention to try to catch all the interesting concurrent presentations one would like to, so this is a solution allowing for full saturation of the content.  Now, if there were only more unconflicted hours in the day to take it all in.
I think we are now appreciating the in-person events we cannot have at present.  Watching on a screen lets us take in the content, sometimes repeating parts that raise questions in our minds.  But we miss the hallway conversations and face-to-face interactions.  Some traditional meeting aspects may change forever, others will return after extended hiatuses.  We have learned the difference between yoga webinars (instructional) and webinar yoga (postures practiced when a webinar starts to drag).  Change can force us to look at our processes and modify them if needed.  Some of the content delivery from the HGS will change, or be augmented.
I hope everyone is using small bits of available time to renew contacts that have lapsed and maintain their networks.  With all the disruption for many of us, we need our networks to be fresh and available.
Be safe, and volunteer for something this month.
Jim Tucker