Submitted by

acushing

on Thu, 12/31/2020 - 2:10pm
From the President 
Jim Tucker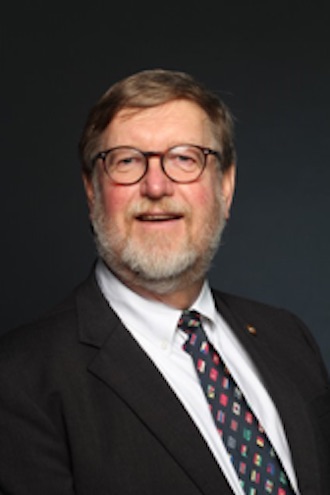 Lots of Opportunities
One great thing about this new year is that it is likely to be an improvement on 2020.  Regular readers know I usually mention volunteering, particularly in your professional societies.  Right now is the time that both HGS and AAPG gather recommendations for recognizing active volun-teers for their service.  Past awardees for the HGS awards listed at:  https://www.hgs.org/awards-list , and nominations may be sent to the HGS office or any Board member.   Nominations for AAPG volunteer awards have information at: https://www.aapg.org/about/aapg/overview/honors-and-awards/association, nomination recommendations may be submitted there, and are reviewed by the AAPG Advisory Council.  HGS awards are reviewed by the HGS Board.
One fun annual activity is judging the Science and Engineering Fair projects submitted by area students.  This event will be virtual this year, so there should be fewer scheduling conflicts, and will occur during the first quarter of 2021.  Applications for becoming a judge are at: https://sefhouston.org/for-judges/ .  There are usually only a few student projects that fit in the Earth Sciences category to judge, and the HGS sponsors summer student internships at the Houston Museum of Natural Sciences.
Also, we have vacancies in the Ballot and Awards Committees.  Please contact me if you are interested in finding out what is involved in either of these responsibilities.
Now some other things I'm thinking about while waiting for the geolograph chart to come off. I recently saw a newspaper article on all the changes in the entertainment industry in Los Angeles, falling under the general category of Hollywood.  For several decades, exploration has been compared to pharmaceutical research, capital intensive and dependent on intellect and scientific creativity.  The number of $600 million is used so often as the cost to develop a new drug to sus-pect that someone made that calculation years ago, and it has not been reexamined.  I moved from Houston, working on offshore Gulf of Mexico, to Los Angeles in 1984 to work in the inter-national division of my company.  What a shock to see the difference in the business section of the Houston Post, which was dominated by petroleum news, and the LA Times, where enter-tainment filled the business pages.  Thinking on it though, the similarities between movies and prospects and wildcats became clearer.  Both businesses are capital intensive, depending on a relative few creative and experienced people.  And when a movie comes out or a well TDs, we generally know right away whether it is a company-maker, a bread-and-butter success with steady income, or a dry hole or a stinker going directly to the hotel closed-circuit TV channels in Asia.  From the article, it sounds like we have a lot fewer lunches, and have a lot clearer view when our ideas are tested, and the outcomes are successful.
Have a safe month, and volunteer for something.
Jim Tucker