John "Jack" Frost
1924-2021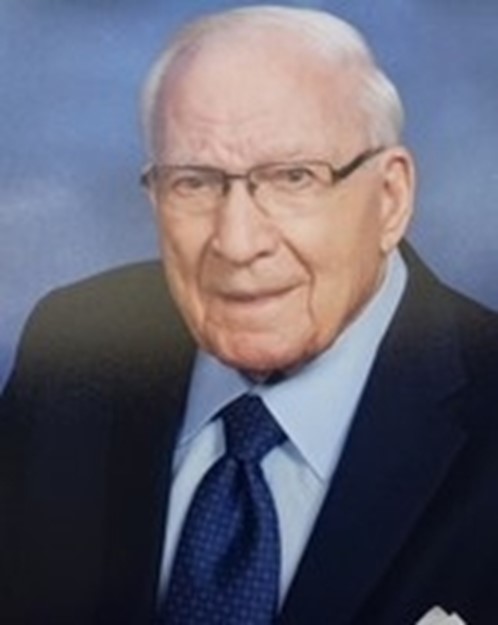 Jack was born in Winchester Mass., May 20, 1924 to Elliott and Hazel Frost.
Jack proudly served in the Army Air Corp during WWII as a navigator in the Pacific Theater.
Jack received his BS(1949), MS(1950) and PhD(1965) in geology from Stanford University. He was employed by Exxon to open mineral exploration worldwide.  Jack joined the Houston Geological Society on 4/1990.
Jack was a member of Memorial Drive United Methodist Church. He will be remembered for his professional contributions to the field of mineral exploration, his sense of humor and his beautiful voice.
He is survived by his wife, Ann, sons, John (Kitty) and Jeff (Lynn); daughters Teresa Frost, Ginny Owen (Jim) and grandchildren Eric Frost, Kristi Frost Janosek, Jeffrey Frost, Carley Koivisto and Hope Redhawk . Jack was predeceased by his wife, Carolyn Carley Frost, and daughter Elizabeth Frost. A Celebration of Life is planned for late May. Memorial donations may be made to Gracegate Ministries, 4027 Young St., Pasadena, Texas 77504
Summarized from Life Tributes, Houston Chronicle March 7, 2021.