HGS members and friends are needed for our Annual Volunteer days at YMCA Camp Cullen!
Saturday October 9th & Saturday October 23rd, 2021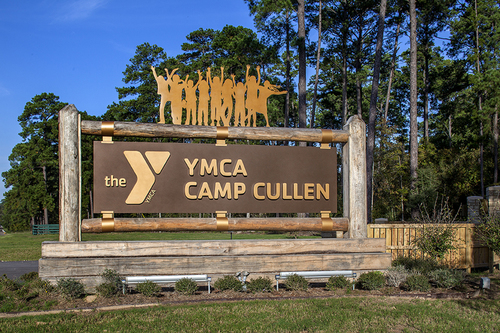 Do you have a burning desire to give back?
The HGS is teaming up with the YMCA to have Volunteer Days on Saturday October 9th and 23rd . The volunteer work we do those days will be at Camp Cullen, a YMCA summer camp located near Trinity, Texas.
We chose to help Camp Cullen this year for several reasons. First of all, most of the kids attending Camp Cullen are from the Houston area. Also, many campers are from underprivileged families and attend the camp free of charge. Last, but not least, there is a significant geology component to the camp's programs with an actual geologic field trip in the the quarry, a geolology lab with hand samples onsite, and a "gold" panning area for younder kids. HGS has also conducted it Outcrop Family Campout there in the past.
The work planned for our group this year is to work with other volunteers in the gold panning area to build a Dance Hall Façade and to do some additional work on the mostly completed General Store, Bank, and Boot Hill to complete the Old West look and feel for one of the areas of camp.
So, if you would like to do a good deed, spend a nice day in the Piney Woods, and perhaps help get kids interested in geoscience, please consider donating part of a Saturday to this effort. You don't need any special skills, just a willingness to help. Depending on where you are located in the Houston area, it takes about 1 to 1 ½ hours to get to the camp. We plan to start work at ~9am and will conclude by mid-to-late afternoon. Breakfast, lunch, and refreshments will be provided. You can sign up for either day at the following link which provides more details: https://www.signupgenius.com/go/10C0C44AAAE2FA6F94-ymca(link is external) .
If you have any questions please contact HGS member John Adamick at jadamick@stauroliteconsulting.com .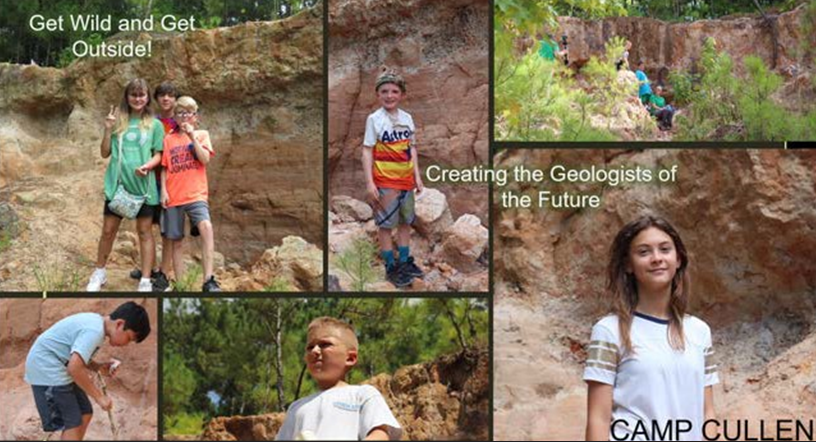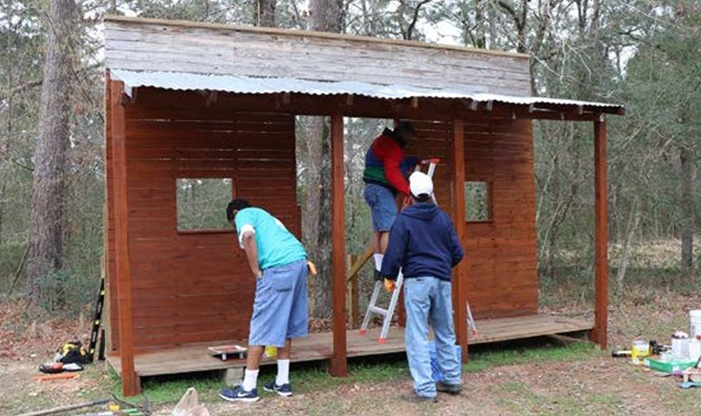 Image: