Submitted by

acushing

on Thu, 06/04/2020 - 8:21am
Stay Connected Through Virtual Meetings 
From the Editor: Fang Lin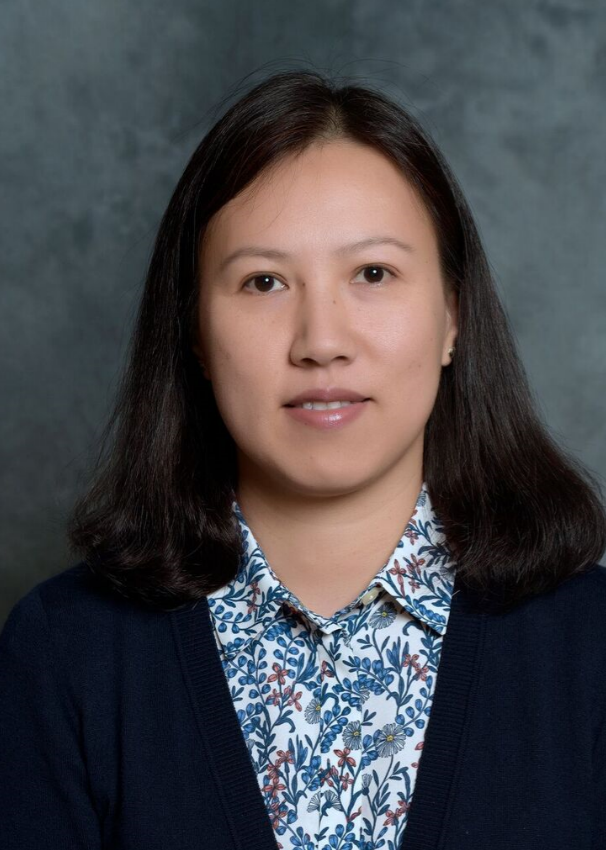 Fellow HGS members:
It is hard to believe that eleven months have passed by and this is the last month that I am writing to you as the Editor of the HGS Bulletin. When I took the job as the Editor last year, the industry was on its way to recover from a previous downturn. The time was difficult but not as difficult as I could have imagined a year later: lowest commodity prices seen in decades, plus bare minimum demands imposed by a pandemic. No doubt, it is a tough time with lots of uncertainties, which impacts many of us individually as well as many organizations.
I believe that the current situation, however, will change and improve through time, just like the night will be over and the Sun will rise again. For now, let's continue to take care of ourselves, our families and our loved ones. After all, nothing is more important than our safety and health in my humble opinion. Meanwhile, the HGS is trying our best to continue to engage and serve our members as much as we can. You may have noticed that our traditional luncheon and dinner meetings have been put on hold since the middle of March this year, our in-person social events planned for the past two months were cancelled. While waiting for the safe time to arrive to return to our "normalcy", the HGS has been offering virtual presentations and workshops lately and in the coming months. Many of these virtual events are free to our members, or free if you renew your HGS membership or join HGS as a new member before July 1, 2020. Big "thanks" to the committee members and the speakers who went the extra mile to put together the virtual meetings. I strongly encourage our members to take advantage of these events, as you will likely gain a broader view of the industry, career and be better prepared for the future.
Two of the virtual events will occur in June, a third one in early July. On June 10th, the HGS NeoGeos Committee will host a virtual meeting on financial smartness. The topic is Show Me the Money, Investment Vehicles: Equities and Options. More detail of the event can be found on page XX in this issue. On the evening of the same day, the HGS Environmental and Engineering Committee will host a virtual talk on Mars Exploration (detail on page XX of this issue), should be a fun and continued learning after this year's Scholarship Night discussion. On July 2nd, there will be a special webinar organized by the HGS Continuing Education Committee, the topic is Business Side of Geology (see page XX for detail). Hope to "see" you virtually at these events.
Looking back into the year, I am grateful for so many people that I have worked with and get to know as the Editor of the HGS Bulletin. The ten issues of the Bulletin are products of teamwork. They were made possible not just by me, but through the great contribution and support of teams. Among them, I particularly want to recognize some of our volunteers. They include the cover photo suppliers: Gregory Schoenborn, Linda Sternbach, Marli Miller, Xiaoli Liu, Charles Sternbach, Michael Forlenza, Zhijing (Zee) Wang and William Dupre. Thank you for the beautify pictures that you shared with us. They also include the dinner and luncheon meeting speakers: Brent Boyd, Troy Meinen, Mary Van Der Loop, Lucy Ko, Deborah Sacrey, Laura Murray, Fabien Laugier, Carl Watkins, Matthew Cowan, Bill Fairhurst, Julia Wellner, Jim Gooding, Rog Hardy, Art Donovan, Steven Follmer, Jory Pacht, Ursula Hammes, Jessica Watkins, Jim Rine, Neil Bockoven, Jack Kenning, Rudy Wilhelm, David Bardsley, Andy Pepper, Serena Sneering, Chika Izuakor, Kirsten Siebach, Michelle Foss, John Jacobi and Art Berman. Thank you for sharing your knowledge and experiences with us. Vice President of the HGS Scott Sechrist is specially thanked for securing most of the dinner and luncheon speakers every month. HGS Honorary Life Member John Tubb is thanked for providing the remembrance news every month. In addition, there are many others who have worked behind the scenes and have contributed significantly to the publication of the Bulletin. They include members of the HGS Board, HGS committee chairs, HGS office staff, HGS Bulletin graphic designer and commercial partners. Thanks for teaching me and working with me in the past year. It has been a great pleasure to work with each and every one of you. Now, it's the time to say goodbye and welcome our next Editor of the HGS Bulletin Ceri Davies. I have full confidence that Ceri will make the HGS Bulletin a continued success and take it to a higher level.