Clark E. Sutley
1931-2021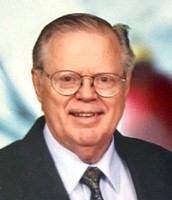 Clark Sutley passed away peacefully on June 16, 2021. He lived for 89 years. 
Clark received a B.S. in Geology from Texas Tech in 1957 and joined HGS in 1/1/71. He worked for Pennzoil and as a Consultant.
Clark leaves behind his loving wife of more than 57 years, Sally, son Chris and daughters–in-law Hellen and Justine, as well as granddaughter Eden and her husband Greg. He was preceded in death by his elder son Ray.
Summarized from Life Tributes section of the Houston Chronicle on June 24, 2021.