HGS Well Log Courses - Well Logs: Basics
Important! Please do not create a duplicate login if you already have one. If you have forgotten your password click the "Request new password" tab above to reset your password.
The HGS Office will email certificates of Continuing Education for 8 professional development hours after the event.
Well Log Courses - Well Logs: Basics
The HGS CEC is pleased to present courses for Well Log Interpretation. These courses are presented in two separate one-day courses: Well Logs: Basics on May 6, 2022 and Well Logs: Beyond Basics on June 10, 2022. Each course has its individual registration, CEUs, and cost.
Friday, May 6, 2022
(Separate registration is required for Day 2 on June 10, 2022, Well Logs: Beyond Basics)
In-Person Event
Location: Western Geco/SLB Q Auditorium GeoCollaboration Center
10001 Richmond Avenue, Houston, TX
8:00 AM Continental Breakfast and Networking
Course: 9:00am – 4:00pm CST
HGS Members $110 HGS Student Members $60 Non-members $150
Registration includes Course Notes, 8-hr Continuing Education PDHs, Continental Breakfast, Lunch, and a 3-month license of Hydrocarbon Data Systems Petrophysical platform HDS-LOG
Attendees will be emailed a Certificate of Continuing Education for 8 Professional Development Hours after the event.
**Non-Members can submit a member application and pay their HGS dues before registering to get the member price. Please call the HGS office at 713-463-9476 to be registered only AFTER your application and dues are submitted online.**
Registration will close Tuesday, May 3, 2022 at 4:00 pm CST.
Course Description and Outline
This 8-hour course will give both geoscientists and engineers:
Session One Topics: Introduction
Logging measurements and acquisition of data

Data formats and sources

Depth control and uncertainties

Well surveys and well placement in Geo-space
Session Two Topics: Qualitative Log Analysis, Reading the rocks from well logs
The "triple-combo" measurement theory

Lithology vs. facies and what is shale?

Sensing grain size and depositional environments in clastics

Visualizing geochemical evidence in determining rock lithology

Visualizing the reservoir, fluid content and permeability
Session Three: Breakout sessions.
Reading the logs: Break-out groups will be given a set of logs to discuss in group and report to the class. The analysis will include potential reservoir rock, lithology of the rock sequence, depositional evidence, wellbore quality, etc.

Well-to-well correlation: Participants will get a set of well-logs to correlate with focus on structure and depth control (The data sets will be paper plots or digital LAS files).

Well-to-well correlations using stratigraphic depth controls.
Lunch Break
Session Four: Quantitative Log analysis Litho-porosity models.
Techniques for clay and mudstone volume

Mixed lithology techniques such as graphical MMA and deterministic models

Total porosity versus "effective" porosity
Session Five: Resistivity and water saturation
Quantitative resistivity, what corrections are important? What are the quantitative parameters?

Archie Equation, Pickett Plots and the relationship to core analysis

Advanced saturation equations (e.g., Simandoux): how do we determine parameters?

Evidence and measurements of hydrocarbon types.

Economic parameters from the analysis
Session Six: Break-out session
Participants will get a shale/sand well to process for economics evaluation. The data sets will be paper log plots and graphing papers, or digital from .LAS files.
Wrap-up discussion for the day one.
Summary
The aim of the short course is to create a learning environment that can educate the novice and challenge the experts. There will be several in-class exercises and break-out discussions to get hands-on experiences. Course materials will be available to work on paper or digital files to process on the computer, participants that use a petrophysics platform are encouraged to bring a Laptop. Other course materials provided will be a list of references and a 3 month license of Hydrocarbon Data Systems Petrophysical platform HDS-LOG.
About the instructor: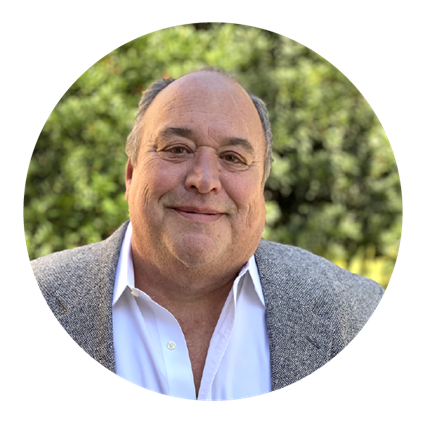 Richard Odom
Mr. Odom is a petrophysicist and geologist with more than 40 years of experience in domestic and international basins. He has authored numerous papers and patents on petrophysics and well-logging tool design.
Areas of expertise:
Reservoir monitoring using pulsed-neutron systems,

Open-hole and LWD log analysis, basic and advanced techniques,

Field-level data harmonization and geologic model building,

Artificial intelligence and statistical analysis of large data sets,

Analysis of production and completions (production logs, cement integrity).
Education and industry affiliations:
BS, geophysics, New Mexico Tech, 1980

MS, geology, University of Texas at Arlington, 2009

TBPG Professional Geoscientist – Geophysics #6718
Current Positions:
Chief Executive Officer at Hydrocarbon Data Systems Inc.

Managing Partner at Oil & Gas Evaluation & Consulting

Instructor Contact Information:
Richard Odom
richard.odom@ogec.com
817-975-1231

Schlumberger is graciously providing a gratis venue for this course.
When
May 6th, 2022 8:00 AM through 4:00 PM
Location
Western Geco/SLB Q Auditorium GeoCollaboration Center




10001 Richmond Avenue




Houston

,

TX




United States
Event Fee(s)
| | |
| --- | --- |
| CEC In-Person Short Course 2022 | |
| HGS Member | $ 110.00 |
| Non-Member | $ 150.00 |
| Student | $ 60.00 |
Event Attachments
| | |
| --- | --- |
| Sponsorship Opportunities | |
Event Contact
| | |
| --- | --- |
| Contact Phone | 713-463-9476 |
| | |
| --- | --- |
| contact Email | office@hgs.org |
Event Filter Informations