HGS Virtual E&E - Potential for REEs & Other Critical Minerals in Large Evaporitic Bodies
Important! Please do not create a duplicate login if you already have one. If you have forgotten your password click the "Request new password" tab above to reset your password.
Environmental & Engineering Meeting - Wednesday, May 11, 2022
Virtual Event
7:00pm - 9:00pm
Member- $15 Non-Member- $30 Students - $10
A confirmation email will be sent upon registration with meeting links.
To guarantee a spot, you must pre-register on the HGS website and pay with a credit card. Please cancel by phone or email within 24 hours before the event for a refund. Online & pre-registration closes Wednesday, May 11 at 7:00 p.m.
**Non-Members can submit an application and pay their dues before registering to get the member price. Please call the HGS office at 713-463-9476 to be registered only AFTER your application and dues are submitted.**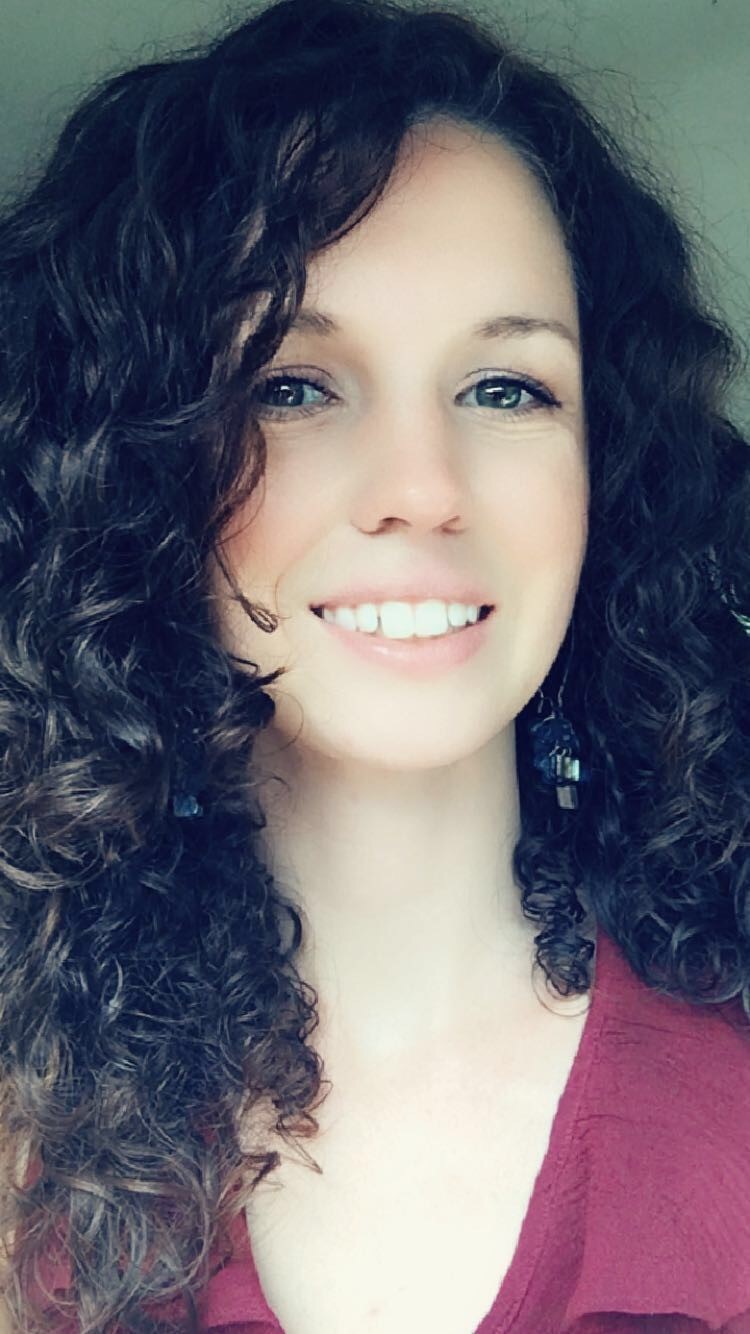 Speaker: Dr. Julie Bloxson
Company: Stephen F. Austin State University
Julie received her B.S. in geology from The University of Akron, her M.S. in geology from Kent State University, and her Ph.D. from Case Western Reserve University. For two years, she worked at the Ohio Geological Survey in the Energy Group on subsurface mapping projects that focused on salt deposits, carbon sequestration, and unconventional resources. She is currently an assistant professor at Stephen F. Austin State University and heads the East Texas Core Repository and the Core Lab. This facility focuses on non-destructive core analysis and correlates core data to well log data for better subsurface analysis for natural resources and energy-related issues.
Potential for REEs and Other Critical Minerals in Large Evaporitic Bodies: Examples from North American Phanerozoic Salt Bodies
With the increased demand for rare earth elements (REEs) that coincide with our technological advances, we are looking for new sources. REEs are typically found in alkaline igneous rocks. Yet new potential sources lie elsewhere. Modern seawater contains REEs and other critical elements; extensive evaporitic bodies derived from ancient seawaters could be a potential source. Even at low concentrations, these elements could have commercial value, be useful indicators of palaeoceanographic conditions, and lead to insights in deposition, diagenesis, and halokinesis of salt bodies. Here, we present trace and bulk geochemistry of several large evaporitic bodies in North America: Salina Group, Louann Salt, Hutchison Salt, and Salado Salt. The bulk geochemistry shows that these bodies are primarily halite, with some containing anhydrite, shale laminations, and carbonates. The trace element geochemistry of the salts is highly variable, including REEs concentrations. Across the four evaporite bodies, there are relatively high amounts of Sr (0.0 – 1663 ppm), Fe (0 – 462 ppm), Mn (0 – 208 ppm), Nd (0 – 1237 ppm), Pr (0 – 817 ppm), Ce (0 – 468 ppm), La (0 – 471 ppm), amongst others. The REE enrichment in various samples can be argued to be an indicator of authigenic materials compared to diagenetically altered or weathered evaporite minerals or could be representative of ancient seawater chemistry. However, due to various basin flushing events, using the geochemistry alone for depositional analysis should be taken with a grain of salt. More data are needed to decipher the complex histories of these salt bodies. Overall, if found with high enough concentrations, these salt bodies, often brined for caverns, could prove economically valuable.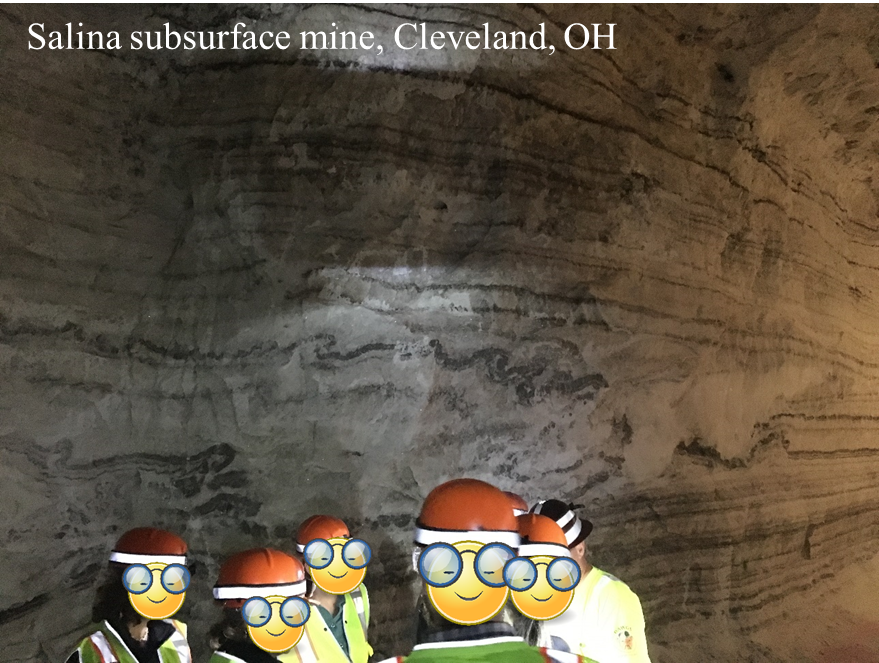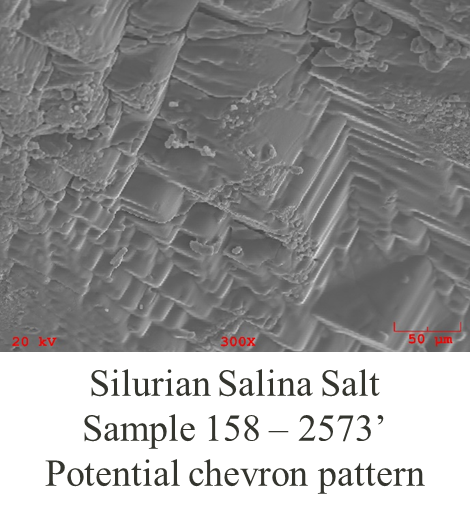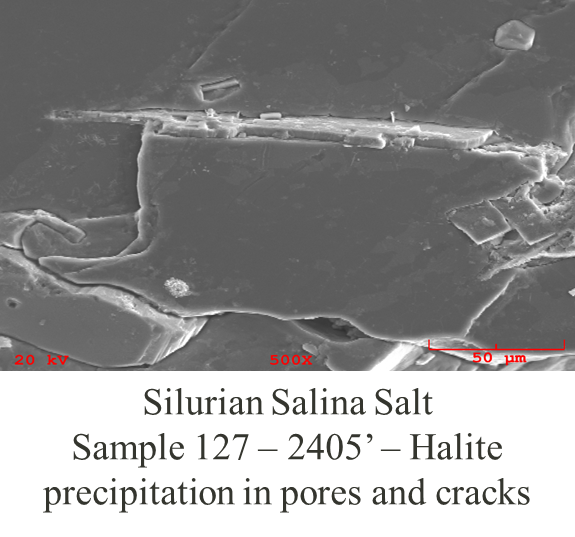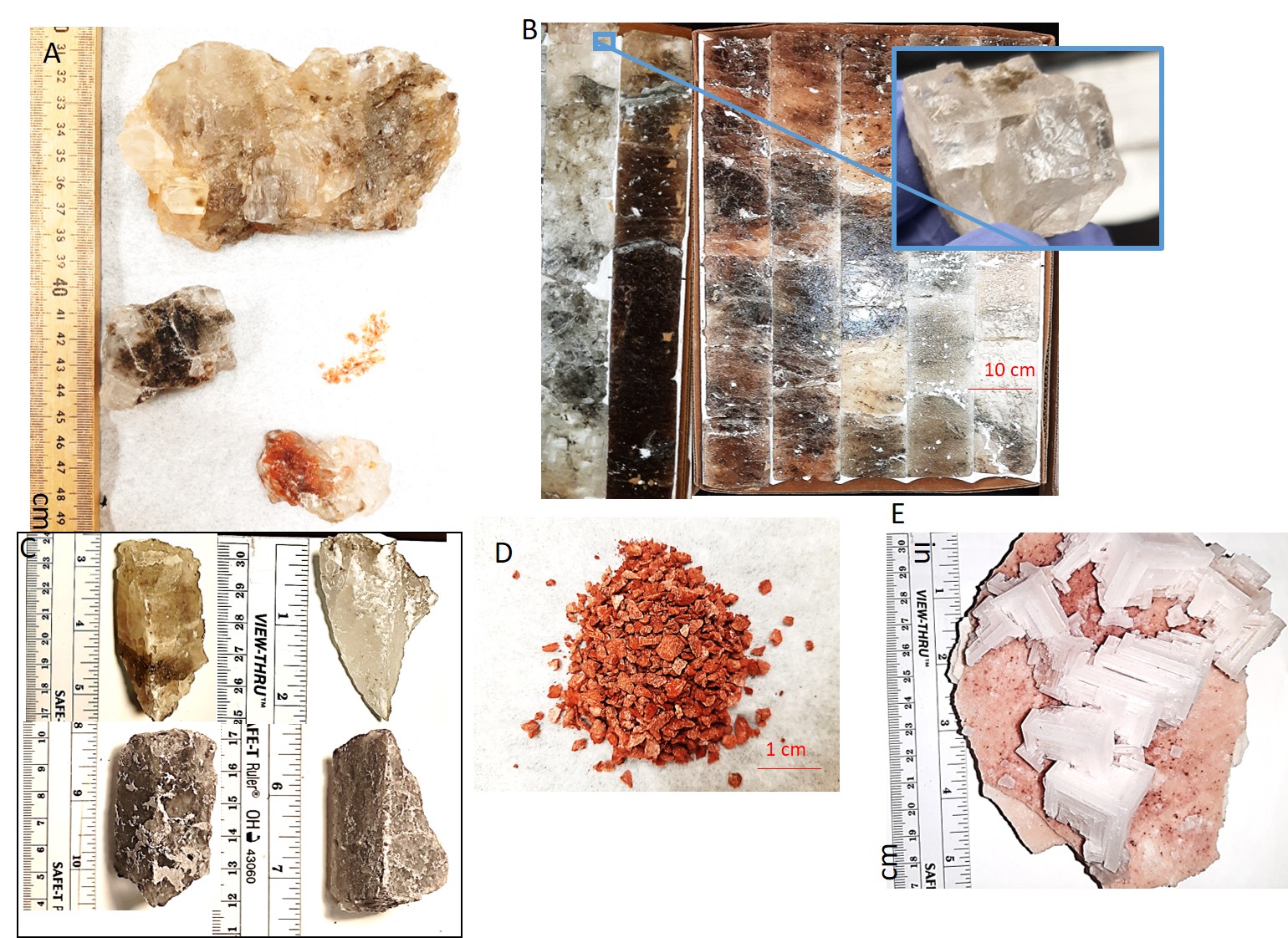 When
May 11th, 2022 7:00 PM through 9:00 PM
Event Fee(s)
| | |
| --- | --- |
| Virtual Event Fee | |
| HGS Member | $ 15.00 |
| Non-Member | $ 30.00 |
| Student | $ 10.00 |
Event Attachments
| | |
| --- | --- |
| Sponsorship Opportunities | |
Event Contact
| | |
| --- | --- |
| contact Email | mrcowan1@hal-pc.org |
Event Filter Informations